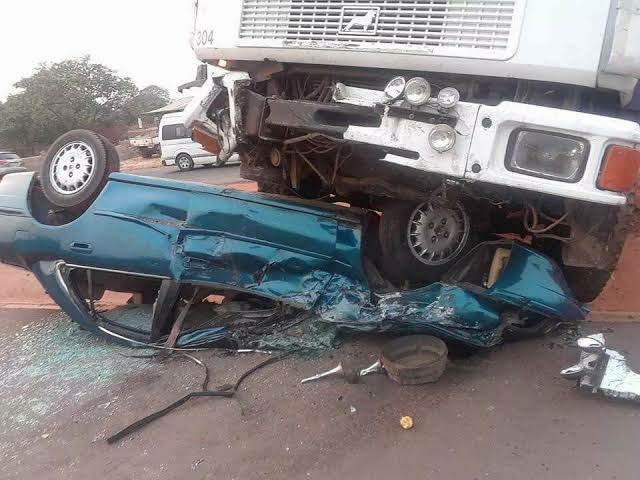 A ghastly auto accident have killed about ten people along Kaura Namoda – Gusau road in Zamfara State.
The crash, which happened on Sunday, April 19 involved a trailer conveying passengers who were returning from Kasuwar Daji market where they had gone to buy some goods.
The spokesman of the state police command, Muhammad Shehu confirmed the unfortunate incident earlier today.
Shehu explained that the accident claimed the life of 10 persons on the spot and their bodies had been taken to the mortuary.
"Bodies of the deceased passengers have been deposited at the Federal Medical Centre (FMC) Mortuary, Gusau and will be handed over to their relations for burial", Shehu said.
The police spokesman stated that some other 45 persons who were lucky but sustained injuries were also transferred to the FMC, Gusau for treatment.
Shehu however, warned that "the command is appealing to the general public, especially drivers of commercial vehicles to refrain from reckless driving and obey all traffic regulations."
He noted that violators of traffic laws will face the wrath of the law.
Shehu added that the Commissioner Of Police in the state, Usman Nagogo had ordered for immediate investigation to unravel the cause of the road mishap.