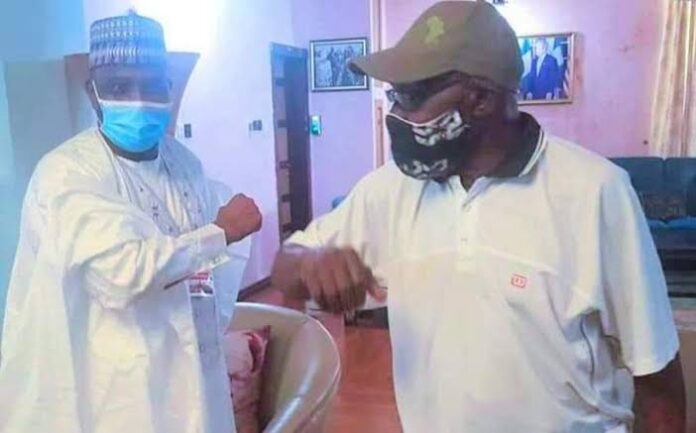 Sokoto State Governor, Aminu Tambuwal, Saturday paid a visit to former president Olusegun Obasanjo at his Presidential Library in Abeokuta for consultations ahead of the 2023 general elections.
The governor was said to have arrived Olusegun Obasanjo Presidential Library at about 2pm and left at about 3.40pm.
Tambuwal's meeting with Obasanjo has been described as a strategic nationwide political consultation embarked upon by the governor towards his presidential aspirations in 2023.
It has been widely speculated that Tambuwal, who's also a former Speaker of the House of Representatives, is being favourably considered to be the presidential candidate of the Peoples Democratic Party (PDP) at the next general elections.
Confirming Tambuwal's meeting with the former president, the governor's Special Adviser on Media and Publicity, Muhammad Bello, in a statement, said the duo had a successful parley behind closed-doors.
After more than one and half hour private session with the octogenarian, Tambuwal explained that the purpose of the visit was to recognise Obasanjo as an elder statesman and accord him the deserved respect.
He described Obasanjo as a statesman that would be relevant for consultations on governance and the nation's challenges, declaring that Nigerians would continue to learn and tap from the former president's fountain of knowledge.
"You know Baba is our leader, statesman. It is always good for us to come around to see how he is doing, pay homage and consult him on very many issues of governance. That is why we have come today. We brought him the greetings and felicitations of the good people of Sokoto State.
"We shall continue to learn from him, drink from his wealth of experience and fountain of his knowledge and wisdom on issues of governance and challenges of today.
"We pray God Almighty to continue to give him good health as I have met him today, and may he and all of us survive this COVID-19 pandemic," the governor said.
Tambuwal, who was accompanied during the visit by five of his special advisers, used the opportunity to also explain his administration's determination towards restoring peace in the state.
According to him, "So far, we have established peace in the eastern part of the state where we had problem of banditry. Peace is returning and people are back to their farms and homes.
"Of course, we are doing our best as a government to ensure that we engender security of lives and properties, and provide developmental opportunities for our people among others."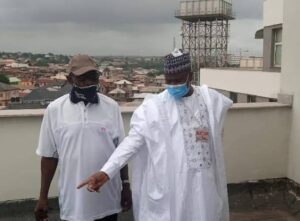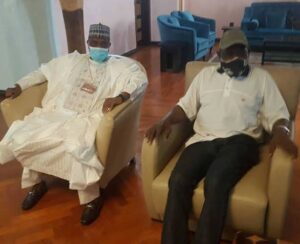 Idowu Sowunmi