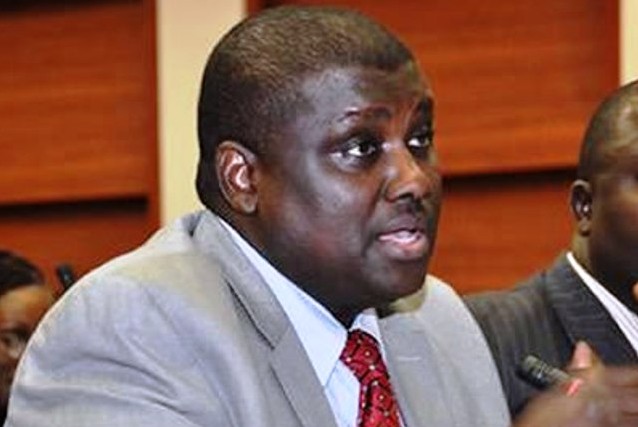 Accused Ex-Pension Boss Re-arrested in Niger, Slammed in Abuja Prison
Justice Okon Abang of the Federal High Abuja has again ordered that the former Chairman of defunct Pension Reform Task Team PRTT Mr. Abdulrasheed Maina, be remanded in Correctional Service for the continuation of his trial on the 8th of December.
This followed his appearance in court on Friday following his extradition from Niger Republic Thursday.
Justice Abang said the short adjournment was to enable Mr. Maina brief his new counsel and to allow his counsel respond to the application of Economic and Financial Crimes Commission (EFCC).
While tendering reasons for withdrawal from the case, the former Counsel to Abdulrasheed Maina, Mr. Francis Orosanya stated that he had considered professional ethics, continual absence of Maina in court, which he described as embarrassing basis for discontinuing appearance on behalf of the accused former pension boss.
Mr. Maina is facing trial on alleged 12 count money laundering charge amounting to N2bn.
Maina appeared in Court on Friday after he was re-arrested by the combination of operatives of intelligence service in Niger Republic and anti-corruption agents in Nigeria after he jumped bail granted himself.
Radio Nigeria's Tanimu Salihu reported.