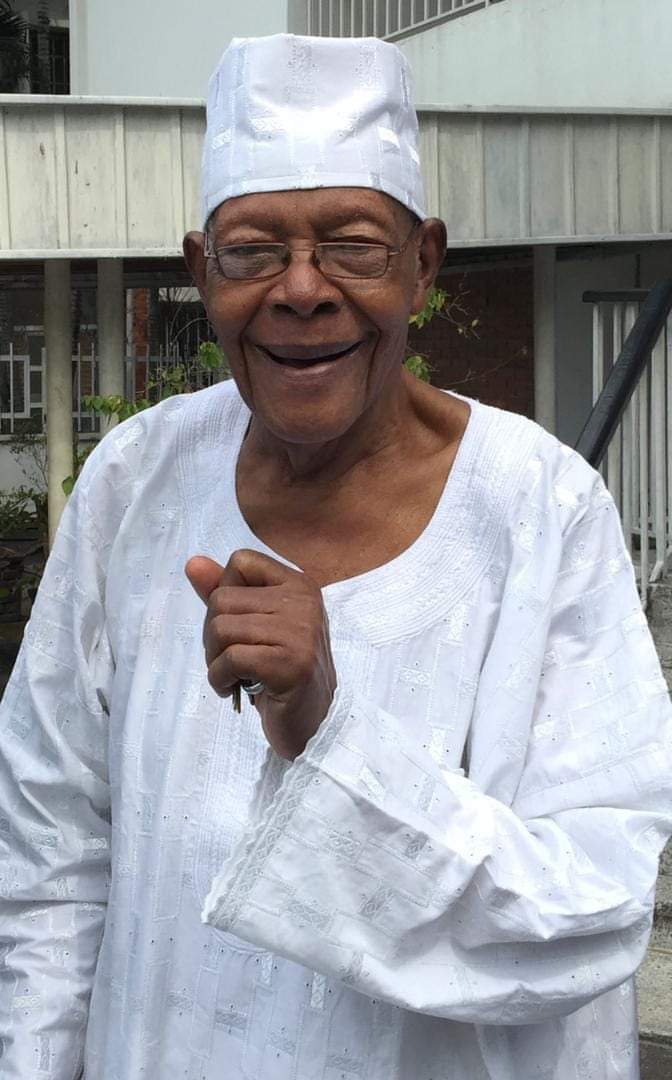 A pioneer Permernent Secretary in the Lagos State Ministry of Information and Starategy in 1968, Chief Nataniel Folarin Coker, popularly known as Baba Eto of Lagos has died.
According to a statement by the family Thursday morning, Chief Coker died on Wednesday night at the age of 97 after a brief illness.
In the statement, which was signed by the deceased's eldest child, Folorunsho Coker, a Director-General of Nigerian Tourism Development Corporation (NTDC) and former commissioner for tourism arts and culture under former Lagos governor Akinwumi Ambode; Chief Coker had died peacefully in his sleep.
"It is with a heavy heart and a deep sense of appreciation to Almighty God that we announce the translation to eternal glory of our beloved father, grandfather, uncle and patriot Chief (Elderman) Nathaniel Folarin Coker OON.
"He died comfortably and peacefully in his sleep in Lagos on the 12th of August 2020 at the ripe old age of 97 years," the statement read.
The late public service administrator was born on July 22, 1923. His death came three weeks after he celebrated his 97th birthday.
Chief Coker attended CMS grammar School, Lagos and studied law at Exeter University, England.
A prominent member of Cathedral Church of Christ, Lagos and former Pro-Chancellor, Chairman of Council, University of Port Harcourt; Chief Coker retired from the Lagos State Civil Service in 1978 after serving meritoriously.