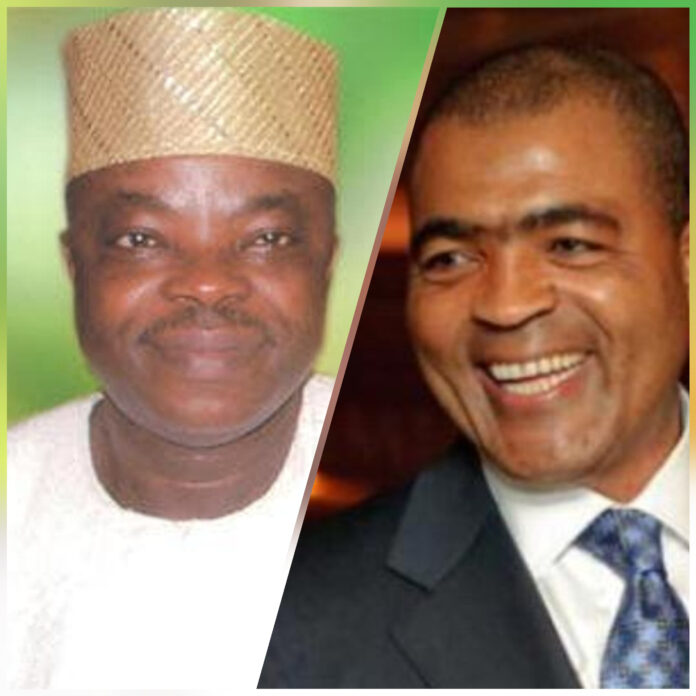 President Muhammadu Buhari Wednesday nominated 41 non-career ambassadors-designate.
Buhari, in a letter addressed to Senate President Ahmad Lawan, requested the lawmakers to confirm the nominees.
The President also nominated one career ambassador-designate, representing the Federal Capital Territory (FCT).
The nominees are: Engr. Umar Suleiman (Adamawa); L.S. Mandama (Adamawa); Oboro Effiong Akpabio (Akwa Ibom); Chief Elejah Onyeagba (Anambra); Abubakar D. Ibrahim Siyi (Bauchi); Philip K. Ikurusi (Bayelsa); Hon. Tarzcor Terhemen (Benue); Paul Oga Adikwu (Benue); Al-Bishir Ibrahim Al-Hussain (Borno); Brig Gen. Bwala Yusuf Bukar (Borno); Prof. Monique Ekpong (Cross River); Oma Djebah (Delta); Ominyi N. Eze (Ebonyi); Yamah Mohammed Musa (Edo); Maj. Gen. C. O. Ugwu (Enugu); and Dr. Hajara I. Salim (Gombe).
Others are: Obiezu Ijeoma Chinyerem (Imo); Ali M. Magashi (Jigawa); Prof. M. A. Makarfi (Kaduna); Hamisu Umar Takalmawa (Kano); Imam Galandanci (Kano); Amina Ado Kurawa (Kano); Amb. Yahaya Lawal (Katsina); Dare Sunday Awoniyi (Kogi); Ibrahim Kayode Laaro (Kwara), Abioye Bello (Kwara); Zara Maazu Umar (Kwara); Ademola Seriki (Lagos); Henry John Omaku (Nasarawa); Chief Sarafa Tunji Ishola (Ogun); Mrs. Nimi Akinkube (Ondo); Adejaba Bello (Osun); Adeshina Alege (Oyo); Debo Adesina (Oyo); Ms. Folakemi Akinyele (Oyo); Shehu Abdullahi Yibaikwai (Plateau); Hon. Maureen Tamuno (Rivers); Faruk Yabo (Sokoto); Adamu M. Hassan (Taraba); Alhaji Yusuf Mohammed (Yobe); and Abubakar Moriki (Zamfara).
Idowu Sowunmi