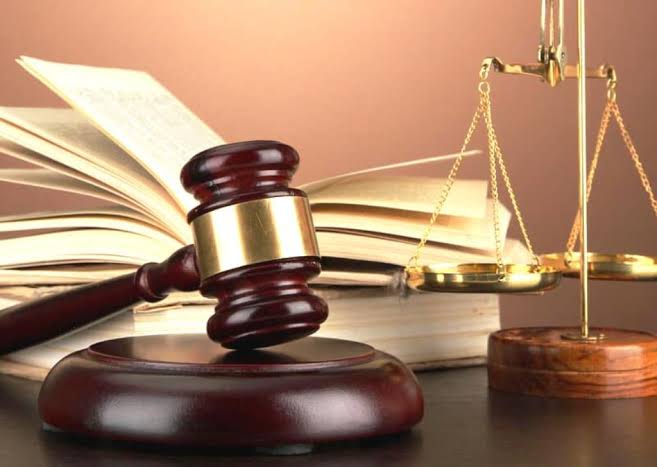 Two ladies accused of attempting to assasinate Osun state governor, Adegboyega Oyetola, have been remanded by the state's Magistrate court in Oshogbo on Wednesday.
The state Police Command that arraigned the suspects also accused them of stealing and vandalising Justrite, a mall in Osogbo.
The six-count charge against the 20year old suspects, Tajudeen Suliyat and Ayomide Abdulazeez, included attempted murder, malicious damage, burglary and conspiracy.
READ ALSO:
Buhari, El-Rufai, Saraki, PDP Mourn Passing of Ex-Kaduna State Governor, Balarabe Musa
The Gurdians's Timothy Agbor reported that the Police prosecutor, ASP Idoko John, told the court that the accused persons committed the offence on October 17, 2020, at about 4:30 p.m. at Olaiya Junction, Osogbo.
According to ASP Idoko's testimony, the accused persons conspired among themselves and unlawfully attempted to kill Governor Oyetola by firing guns and throwing stones at him.
Giving further explanation, Idoko said the accused persons did willfully and unlawfully damage 17 vehicles in the governor's convoy.
The prosecutor also said that the accused on the same date at about 8:00 p.m. unlawfully broke and entered into Justrite Mall and stole laptops, mobile phones and phone accessories, all valued at N3,568,000, property of Ashiru Ibrahim Olayemi.
However, the accused persons pleaded not guilty to the allegations preferred against them.
READ ALSO:
President Buhari Mourns Former Governor of Kaduna State in Nigeria's North
The defence counsel, Nurudeen Kareem, made oral application for the bail of the accused persons in most liberal terms, saying the offence against the suspects were bailable.
In his reaction, the prosecutor opposed the bail application on the ground that the accused persons will commit similar offence if granted bail.
In his ruling, Magistrate Olusegun Ayilara ordered the remand of the accused persons in Ilesa Correctional Centre till November 20, 2020 for ruling on their bail application, Timothy Agbor of The Gurdian reported.