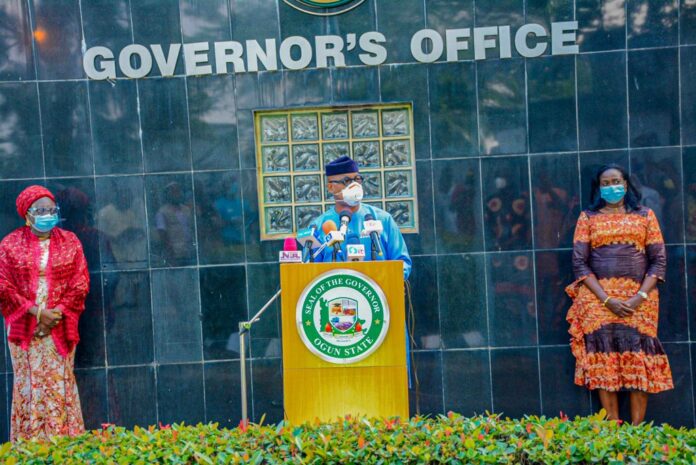 The Governor Dapo Abiodun-led Ogun State Government has announced that worship centres would tentatively reopen across the state from August 14.
Giving an update on strategies his administration was employing to combat the novel Coronavirus (COVID-19) pandemic, Abiodun explained that the decisions were reached after rigorous deliberations.
According to him, "After rigorous deliberations by the related committee, I can announce that worship centres will tentatively reopen on Friday, 14th August, on the condition that they adhere to agreed guidelines, failing which we shall not hesitate to impose severe sanctions on erring centres.
READ ALSO – COVID-19 Regulation: Buhari to mark Eid prayers with family at home
"These are on the use of face masks and hand sanitisers; distancing; and provision of medical, toilet and hygiene facilities including Veronica buckets.
"Others include: Muslims should perform ablution at home and go to mosque with personal praying mats; certified medical personnel to check worshippers' temperature before admittance to venues; handshakes, hugs and air conditioners to be avoided in all centres; provision of isolation rooms, as well as digital cameras to record services, in each centre; and adequate medical support to be provided for sick persons.
"Other measures are: duration of services not to be more than an hour and a half, while intervals in the case of multiples should be of the same duration; constant sensitisation on COVID-19, its dangers, preventive measures, and especially the susceptibility of the elderly, to be included in sermons; and large worship centres (with more than 200 worshippers in a given service) to further pursue concurrence with Ogun State Government Committee, towards ensuring ventilation and effective entry and exit management procedure and the avoidance of item sharing during Holy Communion."
The governor said it's worrisome that Ogun State, like Nigeria, has been witnessing an increase in the number of confirmed COVID-19 cases.
He noted that despite his administration having screened over 10,000 persons and also tested about 5,611 people as at July 28, the state has 1,326 confirmed cases; out of which 1,068 have been discharged; while the state has an unfortunate record of 23 related fatalities; with 227 active cases.
READ ALSO:
Abiodun urged the residents of Ogun State to adhere to advisories rolled out by health authorities.
On the reopening of schools, the governor said despite having initiated e-classes for students, "we understand the uniqueness of physical classes, so we have made available Risk Assessment Forms on ogmoest.org to public and private schools to evaluate readiness for the adoption of the Federal Government's resolve to allow SS3 students resume on 4th August to prepare for SSCE (to begin on the 17th)."
He added that "a mandatory virtual training is also being organised for school staff on decontamination, medical equipment, toilet facilities, flexibility of closing times, and special requirements for boarding schools."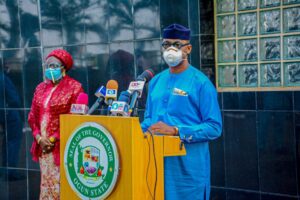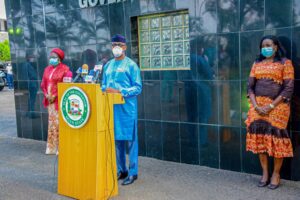 Idowu Sowunmi