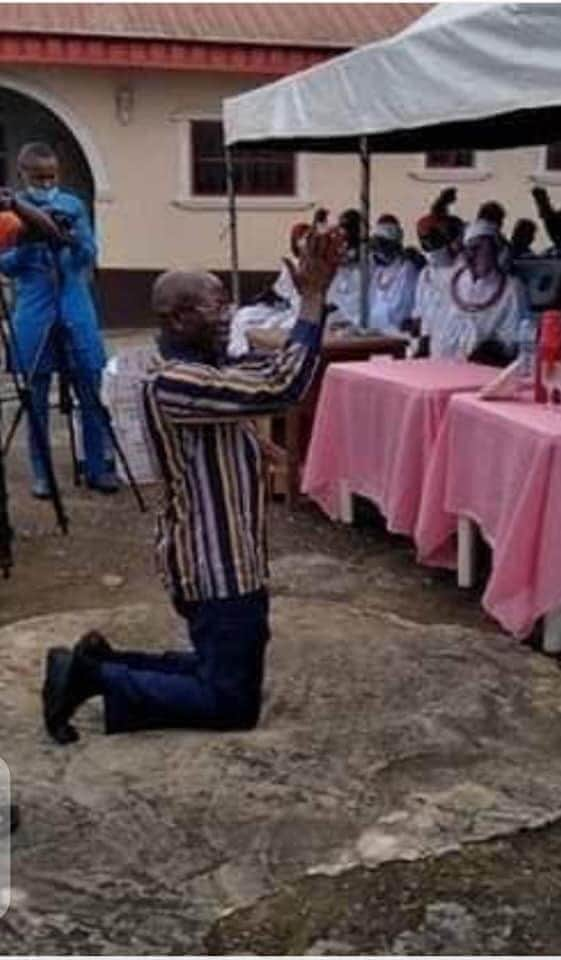 A mild drama played out on Sunday in Edo State as a former National Chairman of the All Progressives Congress (APC), Adams Oshiomhole, and the APC governorship candidate in the September 19 election, Osagie Ize-Iyamu, went down on their knees, pleading for support from the traditional rulers and the people of the state.
Oshiomhole, who's also a former Edo State governor, knelt down along with Ize-Iyamu at the palace of His Royal Highness, Edomwonyi Iduozee Ogiegbean, Enigie of Egbaen town and President of Enigies in Benin Kingdom.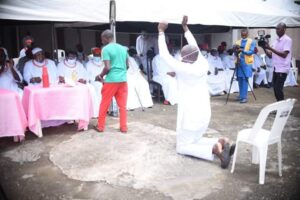 The governorship candidate used the occasion to present his SIMPLE agenda manifesto to the traditional rulers.
Ize-Iyamu said his manifesto highlighted some of the measures designed to tackle insecurity, particularly the rising cases of kidnapping, through careful investments and partnership with community heads and traditional rulers for crucial local intelligence.
"We will replace the elitist and detached approach of the present government with a functional and true government of the people, by the people, and for the people with felt policies and achievements at the grassroots," he said.
He expressed gratitude to the Enigies for their prayers, blessings, and warm reception.
By Idowu Sowunmi