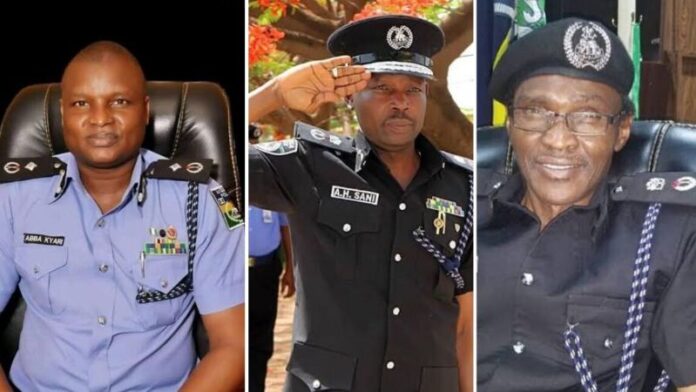 As suspended Acting Chairman of the Economic and Financial Crimes Commission (EFCC) gets busy with clearing his name of corruption allegation that bothers on disparities in recovered loots, selling of seized properties to cronies, and insurbordination to the Minister of Justice, three candidates are likely to take over his job.
While there are speculations that Magu already moved out of his official residence, talks about the replacement of a man who spearheaded the process of sending people found guilty of corruption to prison, and now facing the same charges himself have already begun.
Recall that the drumbeat of Magu's removal began to sound when in June, the Attorney-General of the Federation (AGF) and Minister of Justice, Abubakar Malami (SAN), recommended to President Muhammadu Buhari the sacking of the Acting Chairman of the Economic and Financial Crimes Commission (EFCC), Mr Ibrahim Magu.
Malami didn't stop at recommending Magu's sack; he included a list of three candidates for consideration to replace Magu.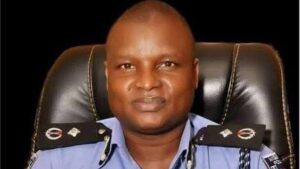 Abba Kyari: He is a Deputy Commissioner of Police in charge of Inspector General of Police Intelligence Response Team (IGP-IRT) charged with combating kidnapping and other crimes. Nicknamed Nigeria's Jack Bauer, Kyari was born on March 17, 1975 and joined the Nigeria Police Academy in Kano in year 2000. After his training at the Academy, he was posted to Adamawa State for a one year compulsory attachment.
Kyari is well known in Lagos where he once served as head of Special Anti Robbery Squad (SARS), Lagos Police Command.
Muhammad Wakili: He is a former Police Commissioner in Kano State who retired only last year. Before he left Kano, he bagged the nickname 'Singham', a name of a crime fighter in a bollywood movie.
Wakili, who studied Language and Linguistics at the University of Maiduguri and graduated in 1986, joined the Nigeria Police Force a year after he concluded the mandatory National Youth Service Corp programme.
After undergoing various trainings, Wakili was commissioned as Assistant Superintendent of Police in 1989 and worked at different commands across the country.
Wakili has a working experience at the EFCC during the tenure of former Chairman of the agency, Farida Waziri.
He is currently the Special Adviser on Security Matters to Gombe State Governor, Inuwa Yahaya.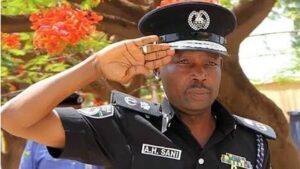 Habu Sani: He is the present Commissioner of Police in kano State, popularly reffered to as 'Kalamu Waheed'.
Sani, who was once served as Commissioner of Police in Bauchi state is regarded as a no nonsense man.
Sani was the hatchet man who executed the removal of former Emir of Kano, Sanusi Lamido from the palace after the State Governor announced the emir's sack. It was reported that his ability to conduct that mission and maintain peace after was hailed by many.
He was born into a royal family in Sokoto in 1964 and joined the Nigeria Police Force in 1992 after completing a degree in Geography Education at the Usman Danfodio University.
Like Abba Kyari, Sani has a rich experience in intelligence operation and has held various positions in the unit including Head of Technical Intelligence at the Police Headquarters and Force Intelligence Bureau (FIB).
Sani also served as United Nations training co-ordinator for a peace keeping mission in South Sudan from 2006-2007.
As the situation unfolds, Magu's travails seem to persist, as the presidency's handling of the investigation was described by a top presidential official as a bold statement that nobody under the Buhari administration is above the law.
On Tuesday, a combined team of riot policemen and operatives of the State Security Services (SSS) stormed the residence of Magu,
According Premium Times, a source close to the presidential panel set up to investigate Magu said operatives were detailed to conduct searches at Magu's private home in Karu and his official residence in the Maitama District of the Nigerian capital.
Tobiloba Kolawole