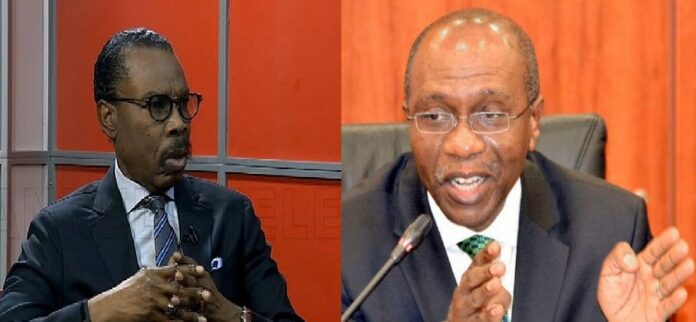 The Central Bank of Nigeria (CBN) for the first time last week sold the pound above N500, as naira continues to battle major headwinds.
On Wednesday, the nation's apex bank sold a pound for N501.98 and quoted N500.659 as its buying rate.
At the parallel market, the currency is going for as much as N600. With the official rate hitting and surpassing N500 before the naira gained a momentary respite on Thursday, a new yardstick may have been set at the foreign exchange market.
READ ALSO:
CAMA: CAC Insists Registered Organisations, Including Religious Bodies, Must Submit Finances Details
Since the beginning of the year, the naira has faced daunting challenges. The apex bank's plan to converge the rates has faced serious scrutiny.
While speaking during a talk show on Nigeria Info radio in Lagos, The Managing Director of Financial Derivatives Company and a member of President Muhammadu Buhari's Economic Advisory Council, Bismarck Rewane, said unification is a tough policy option the Central Bank would need to make, Echotitbits gathered.