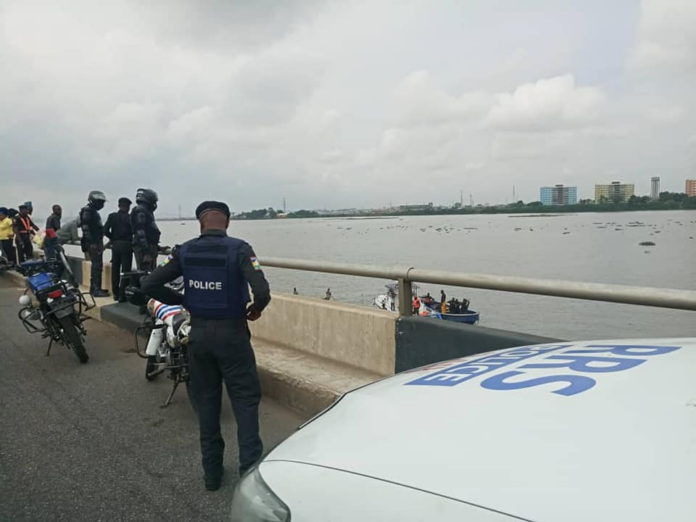 Lagos State Governor, Babajide Sanwo-Olu has rescued a man who attempted to commit suicide by jumping from the third mainland bridge into the Lagoon Friday morning.
The Governor made this known on his Instagram page, explaining that the rescued man attempted to end his own life because of his indebtedness.
"Earlier in the morning, we rescued a resident who was planning to jump into the Lagoon at the Third Mainland Bridge because he had a debt of N500,000. We rescued him, paid the debt, and counseled him on the importance of never giving up inspite of the challenges life throws our way."
In another account, Governor Sanwo-Olu, accompanied by his wife, Joke celebrated Sallah, with healthcare workers, new mothers and other patients at the Lagos Island Maternity Hospital.
READ ALSO:
Gov. Sanwo-Olu commissions first indigenous medical face mask factory in Lagos
The governor stated that: "Today, to celebrate Eid-el-Kabir, my wife and I joined healthcare workers and patients at the Lagos Island Maternity Hospital. We felicitated with new mothers, and patients alike.
This Sallah celebration is about love and sacrifice, and we recognize the blessings that come with obedience and sacrifice.
"We need to always show the humane side of us while not losing sight of the big picture. Yes, we want to build roads, bridges and schools but we certainly need to create time for the little things as well", he said.
READ ALSO: Nigerian Bar Association: Akpata of Templars law firm emerges 30th President
Governor Sanwo-Olu however, reiterated the commitment of his administration to prioritize the welfare of the people.
"This cannot be achieved in one day. We are constantly brainstorming and putting heads and working on improving the lives of residents, and we do not plan on stopping until this has been achieved", he said.
Photos of Gov. Sanwo-Olu at the Lagos Island Maternity Hospital.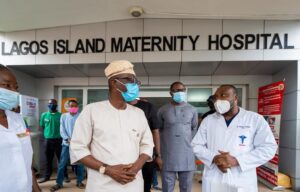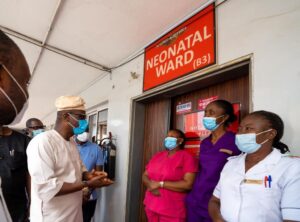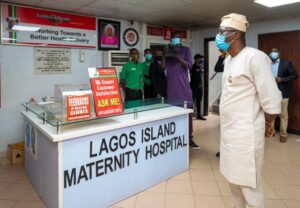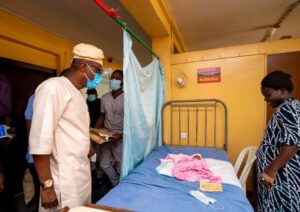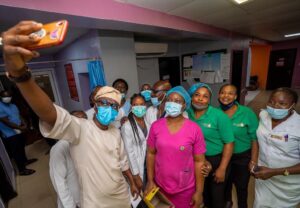 By Tobiloba Kolawole