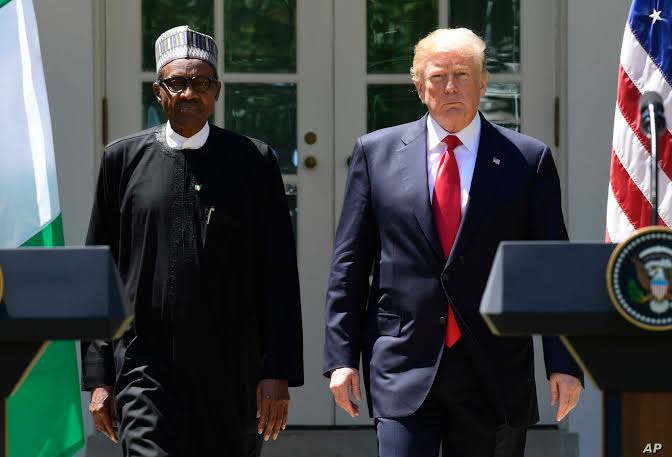 The just concluded US presidential election on many accounts births new records that earned it the 'unprescedented' label and also reserved it a frontline spot in the history of the one time world-power nation.
President-elect Joe Biden tallied votes not less than 74 million, numbers described as the highest recorded by a candidate in the history of America's presidential election.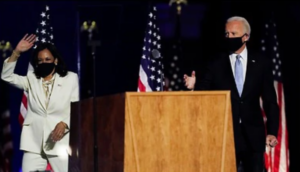 Similarly, running mate and now Vice President-elect Kamala Harris shattered the glass ceiling setting new records of not only becoming the first woman, but also the first black woman of Asian root to become Vice President of the United States of America. It was as though she knew of the election outcome before hand when she chose 'Pioneer' as her Secret Service call-sign many weeks ago.
READ ALSO:
Stakeholders in Nigeria's South-West Demand Youth Empowerment After EndSARS
In an article published on Sunday by National Geographic, Amy McKeever said: "Even though Joe Biden has secured enough votes to become president-elect of the United States, President Donald Trump has given every indication that he won't accept the result as fair. Trump also has refused to commit to a peaceful transfer of power.
"Both moves would be historical firsts if Trump refuses to concede even after all legal challenges are resolved. U.S. history has seen a handful of bitterly contested elections, most recently in 2000, when Democrat Al Gore called Republican George W. Bush to concede in the early hours after election night—only to call back and retract his concession when the race unexpectedly tightened up. While their first conversation was congenial, the second was tense, with Gore famously telling Bush."
In ways that are familiar to Nigerians, a London based Nigerian journalist, Ayo Akinfe on www.ayoakinfe.com highlights 10 things that would likely have happened had Donald Trump been a Nigerian president.
(1) First of all, many Inec officials would have obeyed his instructions to stop counting the votes immediately the president called for it
(2) Leaders from his ethnic group would have held meetings and declared their unalloyed support for him
(3) Troops would have been dispatched to seize all those ballot papers at the counting centres
(4) Troops, policemen and DSS operatives would have been dispatched to seal off any media networks that defied the order and continued reporting results
(5) The youth from the president's ethnic group would have held solidarity marches in his support
(6) Counter-marches would of course been organised but troops would have been sent to open fire on them as we saw at the Lekki Toll Gate
(7) Those Inec officials who refused to be intimidated, insisting on showing integrity, would have been picked up by the DSS
(8) The EFCC and Code of Conduct Tribunal would have been used to arrest and bring charges against the owners of media houses who keep announcing results, as happened to Walter Onnoghen
(9) There would have been no shortage of sycophants and praise singers taking to the media to back the president. His own party in particular would be solidly behind him
(10) By now, the uncounted ballot papers would have been destroyed prompting calls for a fresh election. Court orders would have been obtained making this legal
Against the popular finger pointing at Nigerian leaders as the main culprit in the many woes that the most popular black nation suffers, Akinfe differs that: "We complain about Nigeria a lot but refuse to accept that the only problem with Nigeria is Nigerians themselves.
READ ALSO:
US President Elect Will Have Challenges No Incoming President Ever Has
"When I see how leaders of the #EndsSars movement are currently being persecuted and how a shameful meeting in Kaduna recently backed the government, I just shudder.
"Nigerians are their own worst enemies. What is most scary is the number of sycophants wanting to eat crumbs from the oga-at-the-top's table who will mortgage their consciences for a mess of porridge."
Also commenting about the heterogeneous ethnic nature of the Nigerian social milieu, a peculiar factor that has been critical in the many ethnic stress experienced from time to time, Akinfe stated that: "One other thing that makes my blood boil is the way Nigerians take sides based on ethnicity and religion. I just hope this latest US saga helps debunk the myth that the problem with Nigeria is bad leadership.
"Our biggest problem is poor followership. Bad leaders like Trump exist everywhere but how far the people are prepared to go to resist them is what makes the difference between good and bad governance."
President Donald Trump's refusal to acknowledge his loss in the 2020 election has sparked concerns that the presidential transition would be sabotaged.
The Guardian on Monday reported that a Trump appointee refused to sign off on funding for the transition and the Trump campaign announced an expanded legal strategy in a quest to reverse the election result.
The Center for Presidential Transition, a nonpartisan advisory board, urged the Trump administration on Sunday to begin the handoff to staff supporting Joe Biden, whose victory continued to grow in magnitude as states completed their ballot counts.
READ ALSO:
Zimbabwean Businessman, Socialite Dies In Car Accident After a Party [Video]
"We urge the Trump administration to immediately begin the post-election transition process and the Biden team to take full advantage of the resources available under the presidential transition act," the transition center said in a letter Sunday.
"This was a hard-fought campaign, but history is replete with examples of presidents who emerged from such campaigns to graciously assist their successors."
However, neither Trump nor his campaign nor political appointees has the power to stop the transition, and there was no sign that the basic steps toward Biden's installation as president were at risk of interruption.
But non-cooperation by the Trump administration in the transition could slow the ability of some agencies to act on directives by Biden in essential areas such as pandemic response and the reinstatement of environmental regulations, protections for migrants and international accords, The Guardian wrote.
By Tobiloba Kolawole