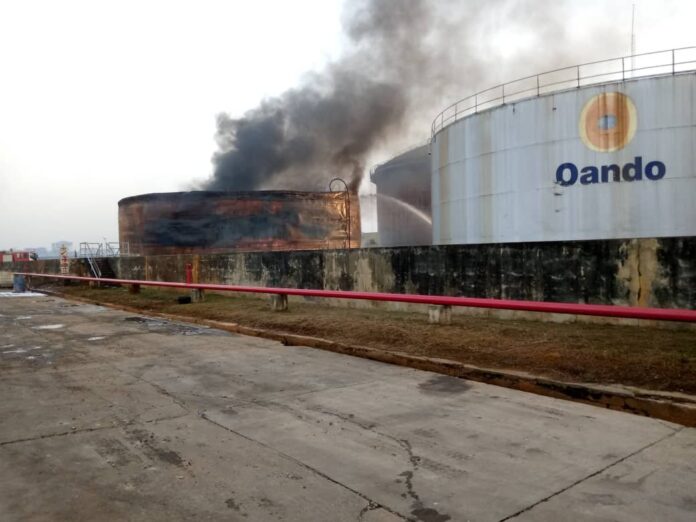 The inferno that gutted the Oando tank farm in Lagos, South-West, Nigeria has now been put out by firefighters.
This was confirmed on Saturday in a separate statement by the Federal Fire Service and Lagos State Emergency Agency (LASEMA).
After several hours, efforts of the firefighters finally brought the fire under control.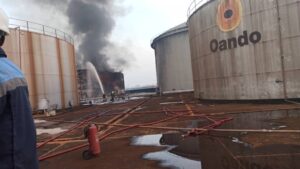 The inferno from the 7.6Million litres PMS tank which started on Thursday, 5th November, 2020 at about 12:20hrs was finally put under control at 09:00hrs today, Saturday 7th, November 2020, an official statement by the Lagos State Emergency Agency (LASEMA) stated on Twitter.
Escalation to other tank farm was successfully averted by the combined efforts of the fire unit of LASEMA's response team, Lagos State Fire Service, Federal Fire Service and other private fire units.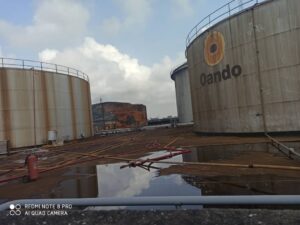 The firefighters were said to have remained on ground trying to ensure that there is no reignition.
The statement confirmed that the affected area has now been cordoned off.