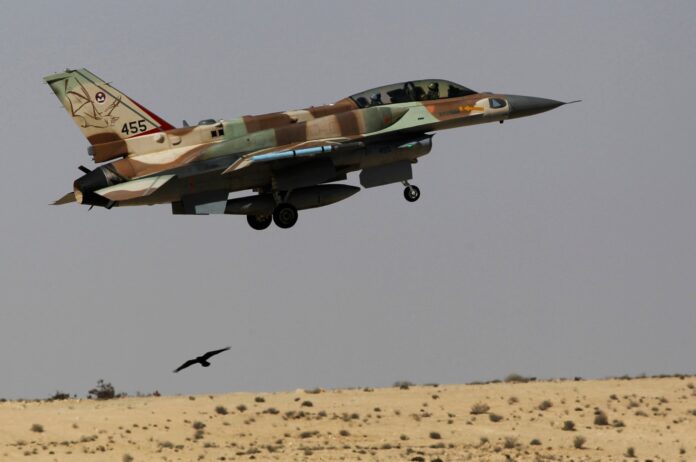 Military targets in southern Syria have been attacked by Israeli fighter jets and combat helicopters hours after "thwarting" an infiltration attempt by suspected Hezbollah militants from Syria.
In a statement acknowledging strikes in neighbouring Syria, the Israeli Defence Force (IDF) said the targets included "observation posts and intelligence-collection systems, anti-aircraft artillery facilities and command and control systems" in Syrian bases.
Syria acknowledged the strikes, saying Israeli helicopters fired missiles at Syrian outposts and reported unspecified "material damage".
READ ALSO:
President Trump directs US Africa Command to relocate from Germany
The incident comes amid heightened tension on Israel's northern frontier following an Israeli airstrike that killed a Hezbollah fighter in Syria two weeks ago, as well as anticipation that the militant Lebanese group would retaliate.
Addressing governing Likud party MPs, Prime Minister Benjamin Netanyahu said Israel "thwarted an attempted sabotage on the Syrian front" and would continue to "harm all those who try to harm us and all those who harm us".
The Israel-Syria frontier has heated up in recent years as Iran, which borders the Jewish state to the west, has tried to establish a military foothold in the area.
Also, Tehran has been a longstanding ally of both Hezbollah and Syria.
READ ALSO:
Operation Sahel Sanity impacts North-West with tremendous successes – Defence Headquarters
Following the airstrike that killed the Hezbollah fighter in Syria, the Golan Heights, which Israel captured from Syria in 1967 and later annexed, was hit by explosives fired from Syria. In response, the IDF attacked Syrian military positions, and started beefing up its forces in the area.
Israel has been bracing for further retaliation. Last week, it said it thwarted an infiltration attempt from Lebanon by Hezbollah militants.