Idowu Sowunmi
A former National Chairman of the All Progressives Congress (APC), Adams Oshiomhole, who was recently sacked by a Court of Appeal sitting in Abuja, Saturday accepted all decisions of the party's National Executive Committee (NEC) taken at the instance of President Muhammadu Buhari.
According to him, "I have accepted the decision of the NEC to dissolve the NWC.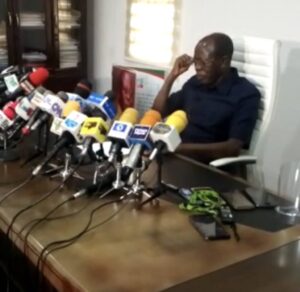 "Two years ago, President Muhammadu Buhari invited me to come and reposition the APC and that since the president in his wisdom has also agreed to the dissolution of the NWC, I am bound to obey him as the leader of the party."
While commending himself for his two-year achievements as the APC national chairman, Oshiomhole assured of his loyalty to the ruling party and the President.
He said: "Loyalty is put to test when the going becomes very tough."
Thus, he has signified his intention to withdraw his litigation against the party for peace to reign.
More to follow…