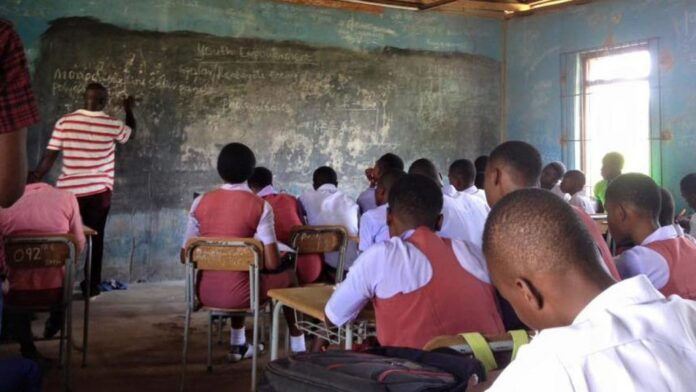 Some Secondary School teachers in Kwara State, under the aegis of Academic Staff Union of Secondary Schools (ASUSS),say they are withdrawing their membership of the Nigeria Union of Teachers (NUT) over difference in aspirations and employers.
The pull out by the teachers was made known by the group's chairman, Mallam Jimoh Daudu, at a lecture organized to mark the 2020 World Teachers Day on Monday in Ilorin.
Daudu said that their membership of the NUT was "a marriage of inconvenience'', hence the need to split out to better agitate and make the demand for their peculiar challenges, PM News reported.
READ ALSO:
Gov Abiodun Gives House, Cash Rewards to Mark Teachers Day in Ogun
"ASUSS belongs to the state government while NUT belongs to Local Government Councils and Federal Government. So, it is a marriage of inconvenience.
"If there is a problem within the state setting and you have somebody that is leading you, not working with the state, then automatically the state government will turn it down.
"But when we have somebody working within us and he is a state worker, whatever he says will be the right thing. The employers are different.
"NUT members are predominantly employed by local government councils and the federal government while states pay teachers of secondary schools.
"Since the employers are different, the aspirations will also differ. If there is a problem, NUT cannot shoulder our problem.
"For instance, some teachers were sent out of their job by the state government during the Bukola Saraki administration for spending eight years on a step. But this did not affect teachers in primary schools because they were never employed by the state,'' Daudu said.
READ ALSO:
We Will Not Succumb to Threats, Pressure – Buhari-led Government Warns
He explained further that their struggle had compelled the Kwara state government to approve secondary school teachers for Grade Level 17 before retirement as against a retirement cap of Grade Level 15 before ASUSS's intervention..
"That is why we say we are to be on a parallel line with them. Academic Staff Union of Universities (ASUU) was with NUT before they left, College of Education Academic Staff Union (COEASU) was with them before they left them. The same thing was the Academic Staff Union of Polytechnic (ASUP)."