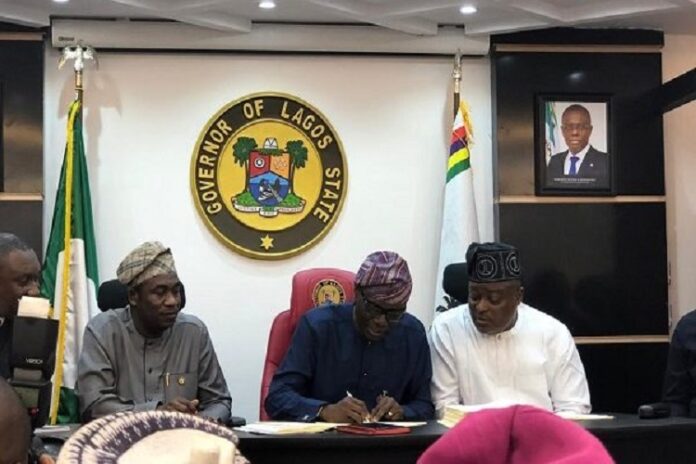 Another set of beneficiaries have emerged under the social inclusion programme initiative of the Lagos State Government which empowers indigent members of the society for economic independence and self-sufficiency.
The Special Adviser to the Governor on Civic Engagement, Princess Aderemi Adebowale, stated this during the disbursement of the funds to 217 beneficiaries at the Adeyemi-Bero Auditorium, Secretariat, Alausa.
READ ALSO: Jonathan briefs Buhari on Mali crisis, expresses gratitude for name on railway complex
The programme, tagged 'Eko Cares', is aimed at actualising the Greater Lagos project of Governor Babajide Sanwo-Olu's administration, through social inclusion and making Lagos a 21st Century economy.
She explained that the programme, which is designed as a form of financial assistance to 2, 000 beneficiaries from all the Local Governments and LCDAs, will grant each beneficiary the sum of N20,000 to invest in economic activities that would guarantee a quick turnover.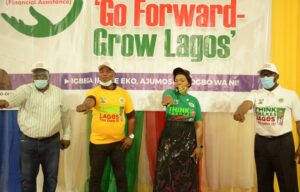 Adebowale stated that the impact of the exercise, which is being supervised by her office, is expected to stimulate micro-economic activities, promote a sense of belonging, reduce tension in the communities and enhance self-reliance.
She added that the beneficiaries would also be exposed to business and investment opportunities requiring minimal start-up capital.
READ ALSO: Lawan, Gbajabiamila, Tinubu, Sanwo-Olu, Abiodun mourn Isa Funtua
Adebowale noted further that many companies producing fast-moving consumer products have keyed into the programme.
The Special Adviser, however appealed to the beneficiaries not to abuse the privilege, as successful participants will benefit more from mentoring from partners, who would closely monitor each beneficiary and give progress reports and recommendations for further empowerment funds.
In a similar development, the Lagos State Government says about 2,743 farmers in the state will next week Tuesday receive inputs and productive assets under the State Government 2020 Agricultural Value Chains Empowerment Programme.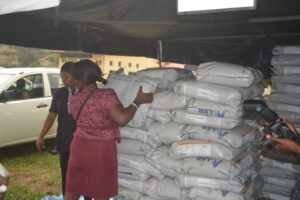 The State Acting Commissioner for Agriculture, Abisola Olusanya, who disclosed this on Wednesday, July 22, 2020 in Lagos, explained that farmers, agro-processors, fishermen, butchers and marketers would all benefit from the empowerment programme as productive assets peculiar to all the agricultural value chains would be made available to them at no cost.
According to her, the Agricultural Value Chains Empowerment Programme has been designed as a means of channeling the needed support to small-holder farmers who are actively engaged in the various Agricultural Value Chains thereby creating further wealth and job opportunities in farming communities.
Olusanya explained that the aim of the empowerment programme was to provide the necessary inputs and assets needed by farmers to improve food production in the State in an effort targeted toward increasing the State's self-sufficiency to 40% of food needs by 2023.
"The overall aim of the Agric Value Chains Empowerment Programme is to provide the necessary agricultural inputs & productive assets to farmers as a means of achieving improved food production & supply as well as delivering optimum economic benefits to farmers and other operators.
READ ALSO: NCDC increases testing lab to 58 as Chinese-made vaccine raises hope
"The Empowerment Programme would further contribute to the achievement of the vision of 'Making Lagos a 21st Century Economy' and also the attainment of United Nations' Sustainable Development Goals 1, 2, 5, 8, 10, 12, 13, 14, 15 and 17 of no poverty zero hunger, gender equality, decent work and economic growth, reduced inequality, responsible consumption and production, climate action, life below water, life on land as well as partnership to achieve the goal would be met", she said.
By Tobiloba Kolawole