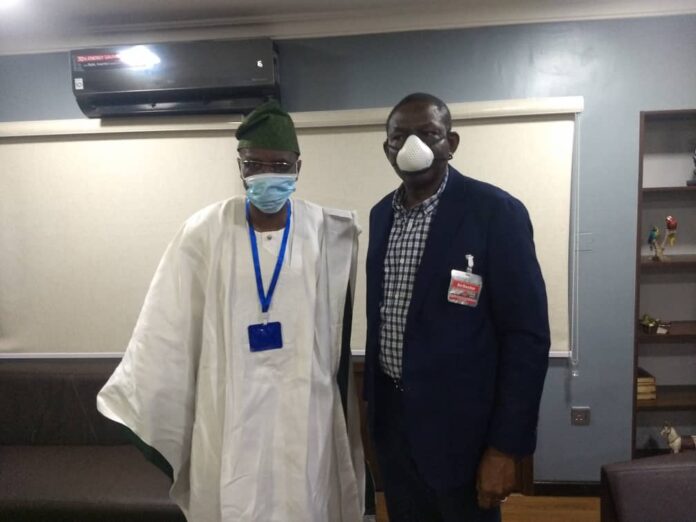 The Governor Babajide Sanwo-Olu-led Lagos State Government has said it would soon commence a review process for issuing state of origin documents to individuals, just as specific steps would be mapped out to follow due process before the documents are given to anyone.
Speaking through his Commissioner for Special Duties and Intergovernmental Relations, Tayo, Bamgbose-Martins, the governor called on those who issue letters of indigeneship to non-indigenes and those procuring same to desist from such untoward acts, as it's a disadvantage to the real indigenes of the state.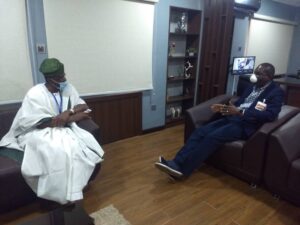 Bamgbose-Martins, who disclosed this during a meeting with the members of the Federal Character Commission in his office at Alausa in Ikeja, expressed his displeasure at the rate by which some government functionaries arbitrarily issue the state of origin document to non-indigenes in order to secure federal appointments.
READ ALSO:
Account for 3 Helicopters Bought By Lagos Government, Assembly Tasks Sanwo-Olu
"There have been verified reports that non-indigenes procure state of origin documents from different unauthorised sources in Lagos, sometimes at the local government level or even from some traditional rulers as attested to by the Federal Character Commission. This is quite unfortunate that people can descend so low to commit such despicable acts," he said.
The commissioner assured that, henceforth, his ministry would work more closely with the Federal Character Commission to appropriately address the issue and ensure that indigenes of Lagos State are no longer deprived of their place in federal appointments and placements.
"Lagos State Ministry of Special Duties and Intergovernmental Relations is ready to collaborate with the Federal Character Commission to curb this impropriety. We will review the process of issuing state of origin documents and map out specific steps to ensure that due process is followed before the documents are issued," he explained.
Earlier, the commissioner, representing Lagos State at the commission, Abdul Wasiu Kayode Bawa-Allah, stated that the focal point of the meeting was to strengthen the collaborative efforts of the state and the Federal Government so that indigenes of Lagos State have equal representation they deserve for federal appointments.
He disclosed that the survey carried out by the commission indicated that most of the candidates, who presented state of origin documents during recruitment, are non-indigenes of Lagos State but had procured such documents from dubious sources, hence, there's a need to call the attention of the state government to it.
Bawa-Allah maintained that the commission would no longer accept documents that do not emanate from the Ministry of Special Duties and Intergovernmental Relations, adding that traditional rulers and local government authorities who issue such documents should be duly informed and educated on the implications of such actions.
READ ALSO:
Former MD/CEO of Polaris Bank, Adetokunbo Abiru, Finally Joins Lagos East Senatorial Race
According to him, "We will work with Lagos State to educate the traditional rulers, through the Ministry of Local Government and Community Affairs, so that whatever they are issuing comes with the conscience and consideration of the future of Lagos. From now on there will be a need to obtain final clearance from the Ministry of Special Duties and Intergovernmental Relations.
"The final papers must come from the Ministry of Special Duties and Intergovernmental Relations. Whatever paper we see from the ministry is what we will recognise as the state of origin document for any federal position."
Idowu Sowunmi