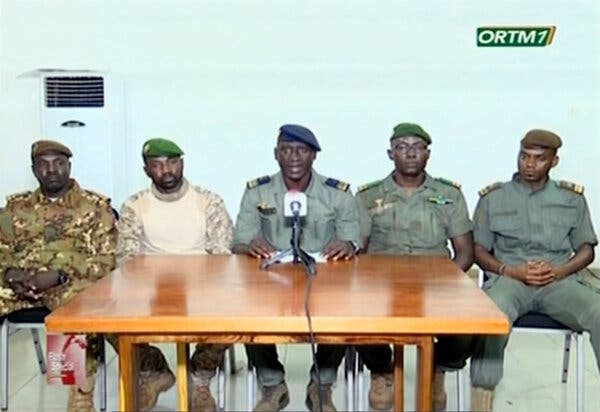 Soldiers behind the coup tagged "popular inssurrection" that toppled the about seven years administration of Ibrahim Keita as President of Mali have promised to conduct elections within a "reasonable" time.
The interventionist soldiers made this commitment on Wednesday, amidst pressure from the international community calling for civil, constitutional and peaceful resolution of the crisis that has ravaged the nation of about 20million people.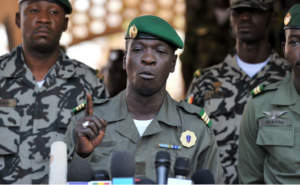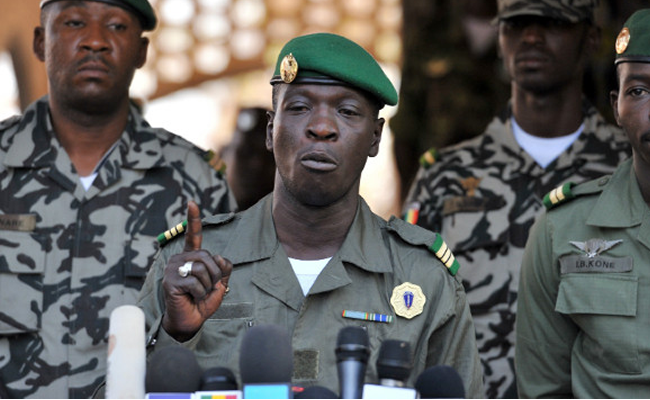 Yesterday's mutiny and military intervention in the political unrest, which was already inflamed was followed by Keita's resignation on national TV, a move the opposition movement celebrated across the streets of Bamako. Keita's announcement on national TV came only hours after Mutinous troops detained him at gunpoint.
READ ALSO:
Terrorism: ISWAP fighters hold hundreds hostage in Nigerian town- sources say
In a swift reaction, the Economic Community of West African States (ECOWAS), the region's fifteen-nation group, moved to suspend Mali from its membership. The forceful removal of Keita sparked fears among leading nations and allies of the region, including the European Union (EU), that the region could be destabilised.
While it still wasn't clear on Wednesday morning who was leading the military revolt or who would act instead of the ousted President, a spokesman of the mutineers, labelled National Committee for the Salvation of the People (NCSP) justified the forceful removal of Keita and Cisse-led democratic government saying they acted to prevent Mali from falling further into chaos.
However, the officer, Colonel Ismael Wague stretched a hand of invitation to Mali's civil society and political movements to join them to create conditions for a political transition.
"Our country is sinking into chaos, anarchy and insecurity mostly due to the fault of the people who are in charge of its destiny," he said in a statement broadcast on national TV.
"We are not keen on power, but we are keen on the stability of the country, which will allow us to organise general elections to allow Mali to equip itself with strong institutions within the reasonable time limit," he added.
There was no immediate reaction to Colonel Wague's offer from the opposition and leaders of recent protests. However, the presidency of the G5 Sahel group of neighbouring states called on Malians to resolve the crisis peacefully, and demanded the release of President Keita and other senior officials.
READ ALSO:
EU Condemns 'Attempted Coup' In Mali, as region risks being destabilized
On Wednesday, European Union Industry Commissioner Thierry Breton echoed that the bloc would insist on new elections within a reasonable timeframe.
In a violent run-up to Tuesday's coup following months of protests against alleged corruption, at least fourteen people were killed last month in protests called by a coalition of Mr. Keita's political opponents.
Mali, the landlocked nation has struggled to regain stability since a Tuareg rebellion in 2012 which was hijacked by Islamist militants linked to al Qaeda, and a subsequent coup in the capital, Bamako, plunged the country into chaos.
The about eight year long violence has left thousands of citizens homeless