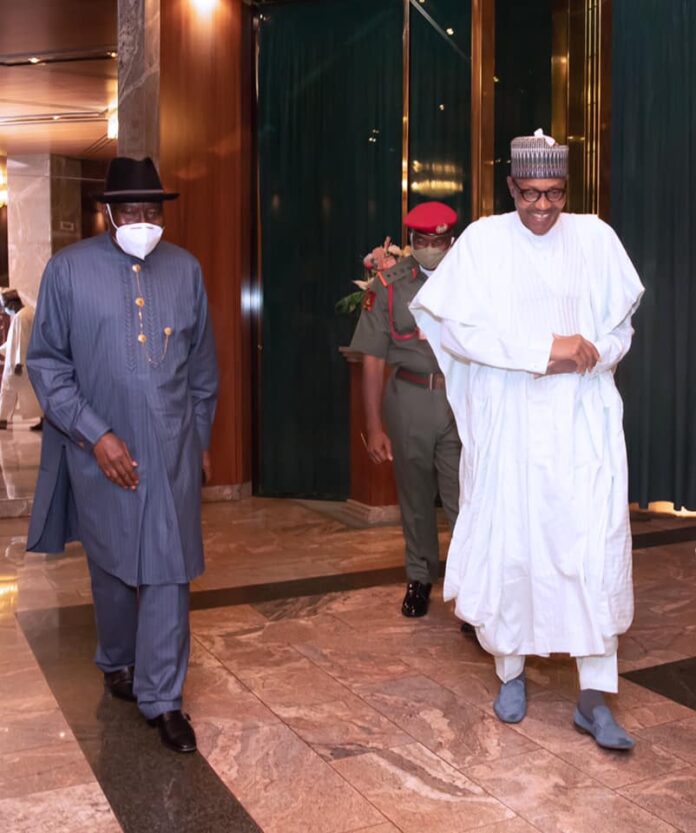 Former President Goodluck Jonathan on Tuesday led a team of Economic Community of West African States (ECOWAS) Mission to Mali on a visit to President Muhammadu Buhari at the State House in Abuja, Nigeria's capital.
Jonathan, who is ECOWAS Special Envoy on restoring peace to Mali was at the State House to brief President Buhari on the update in the troubled nation, said Special Adviser to the President on Media and Publicity, Femi Adesina.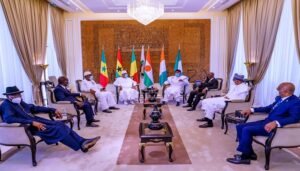 "We told them that no international organization, including the African Union (AU), United Nations (UN), and others, would agree with their position. We continued to emphasize the need for dialogue," Jonathan was quoted as saying.
READ ALSO:
African Union Commission Inaugurates AfCFTA Permanent Secretariat in Ghana
According to Adesina, the former President stated that the Constitutional Court had been reconstituted and inaugurated, while vacancies in the Supreme Court had been filled, thus sorting out the judicial arm of government.
In his remark, President Buhari thanked his predecessor, according to him, for "the stamina you have displayed" on the Mali issue.
He counselled further consultations with the Chairman of ECOWAS, President Mahamadou Issoufou of Niger Republic.
About a month ago, Jonathan was at the State House to brief President Buhari on the political development in Mali.
During an unexpected visit on August 11, the night before opposition-led demonstrations against embattled President Ibrahim Boubacar Keita, Jonathan at a press briefing said "demonstrations do not solve problems per se".
The lingering crisis led West African leaders in their quest to broker peace in the landlocked nation flew to Bamako on July 24 in the heat of protests calling for President Keita's resignation.
However, as the intervention failed to seal a deal, Niger's President Mahamadou Issoufou — at the talks along with the leaders of Senegal, Ivory Coast, Ghana, Nigeria — said Western African bloc ECOWAS would hold a summit on July 27.
The lingering crisis: The opposition movement continues to mount pressure on President Keita, who came to power in 2013, to end the nation's jihadist conflict that has been ongoing for many years.
Despite the presence of foreign troops, the insurgency in the small nation of about 20 million people, mostly poor, has since 2012 displaced hundreds of thousands of people who are now homeless.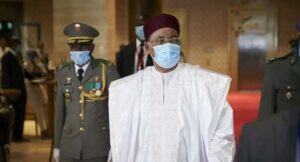 In a recent violence according to French officials, a French soldier was killed and two others were wounded in a suicide bomb  attack in northern Mali.
But much of the current tension was sparked in April, when the constitutional court tossed out 31 results from the parliamentary elections, benefiting Keita's party and sparking protests.
Tensions then ratcheted up into a crisis on July 10 when an anti-Keita rally organised by the June 5 Movement turned violent.
READ ALSO:
Bandits abduct foreign national, Nigerian in Niger State- Police confirms
Three days of clashes between protesters and security forces left 11 dead and 158 injured in the worst political unrest Mali had seen in years.
Seeking a way out, ECOWAS mediators suggested forming a new unity government including opposition members and appointing new constitutional court judges who could potentially re-examine disputed election results.
Photos of Jonathan's visit.