In the first part of this article, published on October 1st, Nigeria's 60th independence day, an assessment of the nation's progress so far in governance, and impact of military intervention was discussed.
One other critical area of assessment is policy making.
Many times government had come up with policies that put the masses in more difficult situations, deepening their burden and frustration. A number of times citizens had kicked against policies that are perceived to be anti-people. This is bound to happen because there is a wide gap of mistrust between the governed and the government.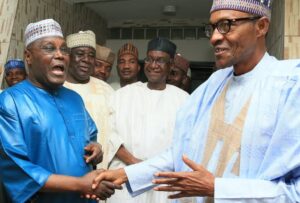 In normal climes, public office holders are servants of the people, whereas, the reverse is the case in a country like Nigeria. Invariably, government decisions ought to always have the people in mind. In other words, policies shouldn't be made without a honest effort to know what the people want, what they yearn for, also importantly is how much adverse impact such policies would have on their living standard in comparison to long term gains.
This is where inclusion comes in the day to day running of the affairs of the state, also are transparency and accountability.
The procurement law stipulates that before a project is designed, a need assessment should be carried out. it is however unethical to wake up on a good day and single-handedly decide that what people need is a bridge. How did you know that's exactly what the masses need? A need assessment should firstly, be carried out to ascertain the real needs of the people. Unfortunately, what our leaders do is to "feel" on behalf of the people, what their needs are. All they do is to have a feeling that this is good for the people and they jump at it and fritter away billions of Naira on a project that gets abandoned, unused by the community.
The increase in Value Added Tax (VAT), and the recent hike in electricity tariff makes one wonder to what end these policies are, if not to further burden and impoverish the masses rather than lifting the out of poverty. At the centre of government policies and citizens' response are two critical elements. One is inclusion. Majority of Nigerians don't trust government, and this is correctly so because of many years of empty promises and pledges. It is essentially profitable for government to adopt inclusion in the way it runs the affairs of the country by involving the masses in its plans. Two is transparency, been open with information.
However, to further make sense of the journey of Nigeria so far, albeit a dance by the precipice of disintegration and every stress that has threatened the unity of the most populous black nation in the world, I'll present a perspective of a senior colleague, a veteran journalist who retired as a senior official of the Nigerian Broadcasting Corporation (NBC), Eddy Aina.
The Failed Labour Strike Over Electricity Tariff
"Looking at the shenanigans that took place between labour and the federal government, it would be right to say nothing has really changed because the strategy has always been that we will go on strike, they'll infiltrate labour, you'll hold meetings and meetings and postpone those meetings and hold the last one at night, and come out with some decisions.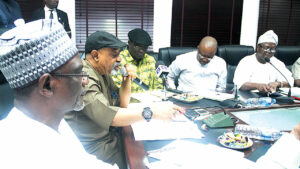 "And if you look at the decisions, there are about four, five of them, they want to look at the rationale behind the increase in tariff. Why that tariff, you are trying to justify it. Well for me, that tariff can not be justified because at the initial stage it (electricity distributing companies) was not given to the right people. Somebody even confessed that, to use his words he said "we shared it among ourselves". The privatization was not done in the proper way in the sense that it was not given to people who have the financial capability, administrative know how, and even the technical know how, and that is the reason why we are where we are now.
"They didn't talk about metering, you want to meter 6million out of 200million people, that is neither here nor there. And they spoke about gas, that is providing gas bus, that is futuristic. You don't have those buses now, and if you recall, under GEJ (former President Goodluck Ebele Jonathan), the Federal Government gave money to Labour, what has become of those buses now? So for me it is just pushing the thing ahead. The fact remains that they didn't give it to the right caliber of people.
"Talking about the deregulation of the downstream sector, the fact remains that the Federal Government hasn't done what it ought to have done. Provide refineries to work in Nigeria, modular refineries, whatever you want to provide, but you have refused to do it. And the reason the Federal Government is insisting, for me, is because of the breathing hood institutions: IMF, World Bank and even to an appreciable extent, African Development Bank (AfDB) because we are heavily indebted to them and they dictate to us what we should do.
"I want to believe that it is a sellout between the labour and the government. Sellout in the sense that when you look at all those decisions, they plan to give 240,000 workers… how many people is the Federal Government making provisions for our of over 200,000 million Nigerians? Look at housing, recall that at the Federal Government level, there was a housing policy, whereby you contribute money on monthly basis, they deducted it from source. And at the end of the day, when your money gets to a particular extent, you ask for loan to build your house, how many people were given? In fact, I know so many people in the Federal Civil Service that were not given. To recoup your money, even after retirement…for me it took me over two years to recoup my money. So this for me is out of the point.
"Now look a at privatization that we are talking about, the only privatization that has been properly done in this country is telecommunications. How could you have privatized a particular business and you are now giving money to them to run it. For instance, according to the Vice President, ₦1.7 trillion has been given to these Discos just within a short period. So for me it's a sellout.
Another area is the MOU for the sales of Discos. The Federal Government now suddenly wants Labour and other people to examine the MOU. Whereas, if it had been properly done at the initial stage, all you needed to do was to say you are not tagging along with what was agreed, so either bring in another set of people to run the Discos. It is baffling that they are afraid to bring in another set of people because the people they sold the assets to are big wigs, former heads of state, wives of former heads of state, that is incredible.
"For instance, when we signed a loan agreement with China, China ensured that there are clauses that will enable them take over part of the country. So what did we do in that direction?
"Now you are even talking of oil. They want to justify the issues around oil, that is privatizing the oil sector. Fine they want to privatise, but they are not doing the proper thing. Number one, look at the amount of money that was spent on turnaround maintenance, trillions of dollars. Now they want to go back to rejigging the refineries, I think something is wrong somewhere.
"Before former President Olusegun Obasanjo left office, he privatized it, but Yar Adua came and canceled the process. Now government wants to go back to it, I think they are not serious. For me, it's a sell out because none of those things listed as cushion can work. Five million people to be given solar energy, how do they select those 5 million people out of 200 million people. I think it's just a stop gap, let's give them two weeks, we'll run around it. I know they (Labour) cannot go back to strike again, no way they can do it."
Politics, governance, the issue of political instability, interventions from the military.
"I remember when Nigeria gained independence in 1960, students were taken to the frontage of the Ake Palace (Abeokuta, Ogun State capital) then and were given a plate of rice. Frankly, Nigeria was a British protectorate in 1901, after independence in 1960, the country went republic in 1963.
"Between that time and now a lot of water had passed under the ground, some savoury, some unsavoury. But mostly unsavoury things have happened and that is why we are where we are now. Between that time and now, if you look at it critically, we can spend a whole day discussing it, looking at events before independence, then 1960 and from 1963 to 1966 the period of military intervention. What actually caused those military intervention, are those factors that were there then still prevalent now? To answer the question is to affirm that those factors are still there.
"If you look at so many authors, B. J. Dudley feels that the type of election we had in 1979 is still what we had in 2019 and 2020, even the election in Edo reflected it. We are not changing in that direction.
"In 1964, the fracas in the then Western Region was brought about because there was massive rigging of election and so many other factors and the military came in. Between 1963 and even 1979, because of ethnicity, multi religiosity, our multi dimensional society, and because of our leaders, we were not skillful enough, not patriotic enough, we didn't have that aura to manage our diversity that is why we are where we are today. There is ethnic problems all over the place.
"Look at southern Kaduna, between the Hausas and non-Hausas, look at Plateau state between the Berom, the Hausas and Fulanis. Look at Delta, the Ijaws, the Urhobos and the Isekiris. Even when you look at the South West, it's the same thing. All these factors to the extent that we cannot even count ourselves. How do you even plan when we cannot count ourselves? Recall that the military intervention came about because of the Tiv riots, because of the census that were contested in 1962 and because of fraudulent elections. All these things are still there because we have not had a leader to manage all these diversities. In fact, rather than manage all of these diversities, our leaders continue to use it to divide us into cleavages. Ethnic, religious, even fundamental cleavages. All of these things came on board and that is why we are where we are today.
"In 1999 till date, we have had 21 years, which is good enough. Some people would say at least we have had 20 years without military intervention. But look at it, before, the military interventions prevented Nigeria from moving, no economic growth, no good welfare for the people, people don't have what they ought to have, no water, no electricity, and even between 1999 till date, some people will even argue that those things are still there now. Are they not there? In fact they are worse because we have leaders who are nepotistic, everything is ethnic based. Even when you are distributing largess, infrastructural facilities like roads, rail, electricity and water, still based on ethnicity. So those things are still there to the extent that our fault lines are clearly demarcated now and Nigeria is at the edge of the precipice and if care is not taken we might tip into it because we don't have a leader that can manage our diversity and turn it round to give economic growth, development to the people, jobs for the youths who are about 60% of the population, and then women.
"For me, 1960 till date, good enough, bad enough. We have had worse, we have had everything.
"Nigeria's problem is foundational in the sense that the British brought together people who had no business to be together. Unfortunately, because of the grab and take philosophy of colonialism through which the British penetrated our society, some authors will argue, they came with bible in one hand and gun in the other hand. But when they came they studied the situation critically, and they found out that they had to favour one group to the others. What do I mean? If you look at what we have on ground now, the argument of the British is that the North is 3/4 of Nigeria while the rest is 1/4. In terms of population they believe that they have half of the population of Nigeria.
If you also look at the election that preceded 1960, that is 1959, in the House of Representatives at the parliament, there were 312 representatives the North won 134 seats, the East 89, and the West 73. So that was what made Obafemi Awolowo an opposition leader and handed the reins of government to Ladoke Akintola, who then went to align with the North.
"Awolowo and the group said no, Akintola couldn't do that without taking Action Group along. The situation snowballed into an attempt to remove Akintola as the Premier of Western Region when they went to parliament and there was problem. The rest is history, because it actually led to why the military came into power. But even at the point when we wanted independence, some people didn't want it because they wanted to continue to enjoy that benefit, the vantage they have, and that's the North. The North on many occasion, in fact twice they wanted to leave but the colonialist said don't go.
If you read Just Before Dawn by Kole Omotoso, the British encouraged the Northerners to go and bring their people, their boys to join the army and that is the edge they have in the army today. So, those advantages are there, they didn't want independence. Haven't won independence, the North won it on a brighter side in terms of population, land size, which is three quarters. Now, that is the problem we have at the moment, they do not want to hand over that edge.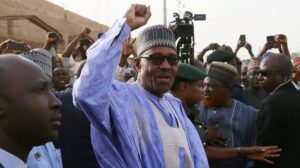 "As per a round table discussion, we can talk, the pressure is on now. After all, President Muhammadu Buhari and the All Progressives Congress (APC) promised us that they would restructure. They set up a committee headed by the Governor of Kaduna State, Nasir El-Rufai, it has come out with nothing because they have not really restructured anything.
"Likewise, there is this other panel headed by the Deputy Senate President, Ovie Omo-Agege, that wants to go through the constitution but it cannot work. This is because it would be cosmetic. If you want to restructure, you have to involve the right set and number of people. We have about 400 ethnic groups in this country, call the heads together whichever way they want to gather us together and let us discuss.
"Also, let their be referendum, if there is plebiscite clause in there we can at any point in time call out Nigerians to decide if they want this or not, then they vote just like you have in Ethiopia and Mauritania.
Government Policy so far
"There's a quote by I.F Stone, every politician is a liar, don't ever believe what they tell you. It is imperative to conduct baseline studies when policies and projects are being developed. Is it water they need, or food, is it electricity and all that. You conduct that baseline study to arrive at what the masses really need, that is talking to the stakeholders.
"Let's look at the development plans that we've had over the years, that of Adedeji ìn 2010, water for all, housing for all and all that. We are in 2020, all of that had gone down the drain. Now we are talking of 2050. The point is, it's not the policy, the ones they had in the past, how did they handle them? Did they consult the experts and key stakeholders? Did they provide money? Did they have timelines for stage by stage accomplishment of the plans?"
By Tobiloba Kolawole