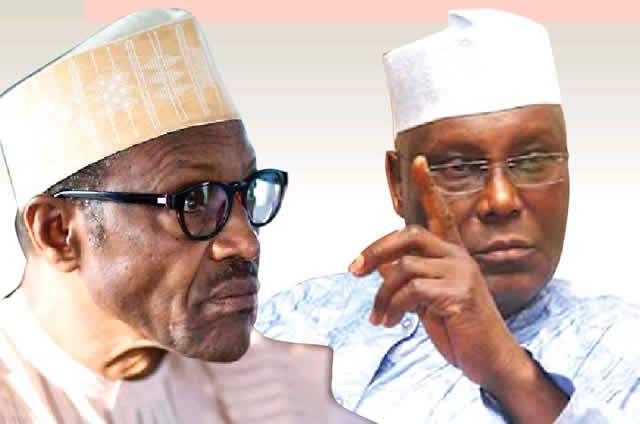 Former Vice President and co-founder of Integrated Logistics Services Nigeria Limited (Intels), Atiku Abubakar, has finally sold his shares in the company through a series of transactions executed by Guernsey Trust in an open-secret deals that began in December 2018 but reached its climax last year.
With the transaction over, Atiku accused the President Muhammadu Buhari administration of displaying rare greater urgency in the last five years in destroying legitimate businesses that are employing thousands of Nigerians because of politics.
It was gathered that the former presidential candidate of the Peoples Democratic Party (PDP) sold his shares in Intels to Orleal Investment Group, the parent company of Intels, for various amounts totaling over $100 million.
READ ALSO:
Top State Official Accused of Sexually Harassing 16year Old Gets Suspension
The money was paid to Atiku in three instalments – $60 million, $29 million and $24.1 million.
With this transaction, the former vice president has divested from Intels, Nigeria's undisputed largest logistics company which provides comprehensive integrated services for the nation's oil and gas industry.
Confirming the development, Atiku's Media Adviser, Paul Ibe, said it's true that his boss "has been selling his shares in Intels over the years."
According to him, "It assumed greater urgency in the last five years, because this government (President Muhammadu Buhari-led administration) has been preoccupied with destroying a legitimate business that was employing thousands of Nigerians because of politics.
"There should be a marked difference between politics and business.
"Yes, he (Atiku) has sold his shares in Intels and redirected his investment to other sectors of the economy for returns and creation of jobs."
READ ALSO:
Ex-UNILAG VC, Ibidapo-Obe, Dies of Complications from COVID-19
Intels spokesman, Tommaso Ruffinoni, also corroborated Ibe's statement, saying Atiku gave the company a goodbye kiss in December 2019.
The spokesperson added that with Atiku's exit, two of his children working in Intels, Adamu Atiku Abubakar and Aminu Atiku Abubakar, have left Intels.
The former vice president in 2015 described Intels as his most successful business, but the story changed in the last five years as the Buhari administration allegedly moved to stifle Atiku as the symbol of opposition in Nigeria.
It would be recalled that Nigeria Ports Authority (NPA) purportedly cancelled its 17-year-old contract for pilotage monitoring with Intels without any cogent reasons.
The Buhari administration had in October 2017 directed NPA to terminate the boats pilotage monitoring and supervision agreement that the agency has with Intels, arguing that the contract was void ab initio.
READ ALSO:
COVID-19: Lagos Govt Suspends Resumption Date for Schools Below Tertiary Level
Riding on the present administration's disdain for Atiku, NPA accused Intels of refusing to remit to the Federal Government service boat pilotage revenue in the firm's custody, which amounted to $207.646 million (N78.905 billion) as at September 30, 2019.
NPA explained that the money was aside from service boat pilotage revenue for January 1, 2020 to July 31, 2020, amounting to $97.029 million, which added up to $307.675 million (N115.775 billion) in the custody of Intels.
But, the then Atiku's Intels denied all the allegations, saying NPA was owing it to the tune of $895.8 million cumulatively.
Idowu Sowunmi