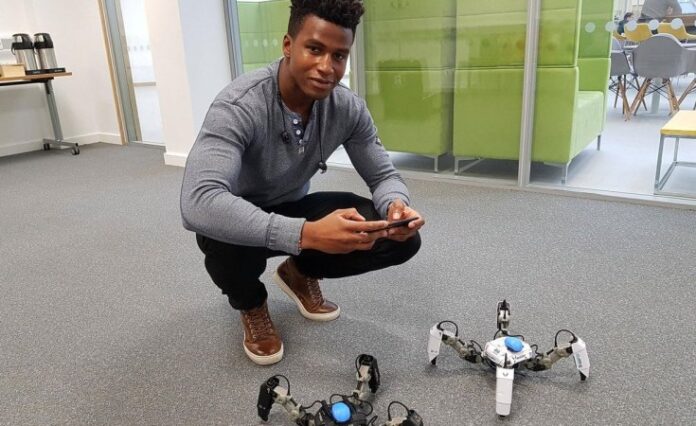 Awarri – a pan African enabler of Robotics and advanced Artificial intelligence has launched in Africa with the aim of preparing African youths for the future of work and enabling them to take on some of Africa's biggest challenges.
In a statement made available to Echotitbits Saturday, the founder, Nigerian-UK based Robotics Engineer, Silas Adekunle, stated that Awarri has a mission to revolutionize the tech ecosystem in Africa and indeed Nigeria.
Adekunle, a technology entrepreneur, known for creating the world's first intelligent (augmented reality) gaming in the world, also announced that the organization is in partnership with Union Bank to introduce a first of its kind robotics training and mentoring programme for students ages 11-16 in Nigeria, starting in Lagos, through their edu360 platform.
READ ALSO:
'Investment Committee will provide a bridge between investors and African energy industry'
"This will equip students with requisite knowledge of Robotics and Artificial intelligence as they continue with their mission of building the Africa of our dreams", he stated.
According to information on its website, Awarri is derived from the Yoruba language word, "Awari", which means seek and find.
Adekunle was born and raised in Nigeria. He earned a first class degree in robotics from the University of the West of England.
Echotitbits gathered that as a result of the success recorded when he released MekaMon, the world's first gaming robot, in 2017, with sales of 500 bots that generated $7.5 million, according to The Guardian, Adekunle received support from various organisations such as London Venture Partners ($10 million) and in the same year, his company, Reach Robotics signed a deal with Apple securing exclusive sales in Apple stores.
READ ALSO: Seven Multilateral Development Banks Contribute $61.6bn to Reduce Global Warming
"Impressed by the quality of his robots and their ability to show emotion with subtly-calibrated movements, Apple priced his four-legged "battle-bots" at $300 and has put them in nearly all of its stores in the United States and Britain.
"Early customers skew towards male techies but a growing number of parents are buying the robots for their children to get them interested in STEM, Adekunle told Forbes in an interview this year", Allafrica.com reported.
Tobiloba Kolawole