The Ogun State Government says it is looking at the possibility of providing durable drainage by extending the ongoing construction work on the Panseke-Adigbe road in Abeokuta, to reach the popular Opako bridge along Obada road.
According to a statement made available to Echotitbits by the Senior Special Assistant to the Governor on New Media, Emmanuel Ojo, the state government took the decision in order to put a permanent stop to the perennial destruction of the retaining walls on the busy bridge, due to the lack of proper drainage.
The original Panseke-Adigbe road project, which was started at the twilight of the immediate past government , was 500-metre short, with the intent to stop the new road around Alowonle area.
However, the current Administration of Governor Abiodun is working with contractors handling the ongoing project towards extending drainage to the bridge, so that there will be proper flow and channeling of water, especially during the rains which have currently destroyed the approach to the bridge, even as the bridge itself remains intact.
As at Saturday afternoon, engineers were at the bridge with excavators to put washed off materials back in place so that the road may become motorable, pending the time when drainage work must have reached the site.
The State Government pleads with road users and residents to cooperate with engineers on site, while they carry out their duties in reasonable time.
Photos: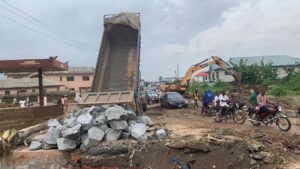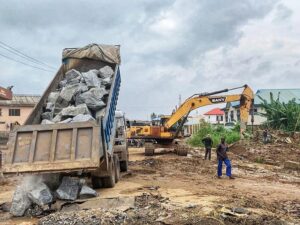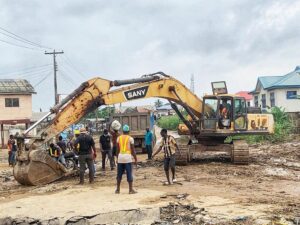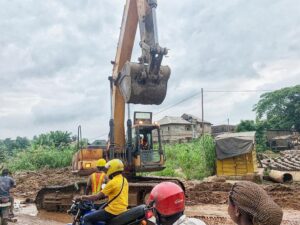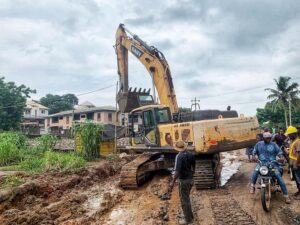 Tobiloba Kolawole