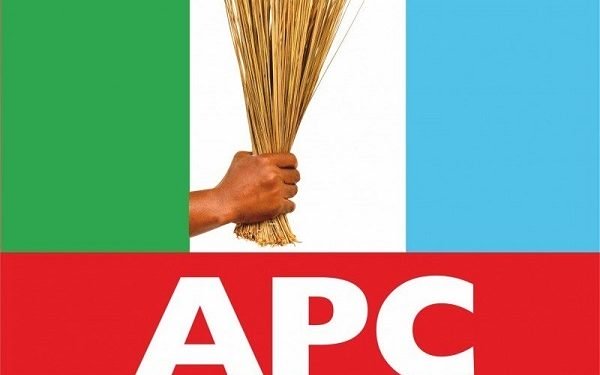 Eighten Local Government Chairmen in Ondo State have kickstart moves to woo business tycoon, Jimoh Ibrahim to join the ruling All Progressives Congress (APC) in a bid to increase the chances of Governor Olúwarótìmí Àkèrédolu's (SAN) second term bid at the October 10 governorship poll in the state.
The move was made public when the chairmen paid a courtesy visit to the business mogul at the construction site of the University of Fortune, in Igbotako, his country home.
READ ALSO: Don't reopen worship centres in Lagos, Bakare warns Churches
Governor Akeredolu, who won the party's ticket with a landslide margin at the primary election has immediately revved up reconciliation efforts with other aspirants.
The Chairman of Okitipupa Local Government, Omo'ba Abayomi Adesanya, while introducimg his colleagues expressed appreciation to Ibrahim for supporting Akeredolu.
He also commended him for his efforts towards improving the economy of Ondo State through job creation with the ongoing University project.
In his remark, the Chairman Akoko Southeast Local Government Area, Yomi Babatunde, described Ibrahim, who is the Araba of Osooroland, as an accomplished business man and politician whose support and mentorship will be needed in the APC. He therefore, requested Ibrahim to officially identify with the party as a card carrying member.
Giving his response, Ibrahim stated that Governor Akeredolu means a lot to him, and highlighted his leadership quality as evident in the giant strides accomplished since he took over the mantle of Governor in the State.
READ ALSO: COVID-19 Test for Students: Joint decision of proprietors, parents – Ogun Government
"Akeredolu was a former President of Nigeria Bar Association (NBA) where he left very good legacies" Jimoh said.
The businessman, advising the delegate of chairmen on forming a team that will be relevant and formidable to making vital contributions to the reelelction bid of Governor Àkèrédolu, assured his guests that he would consider their request after due consultations with his political mentors and followers.