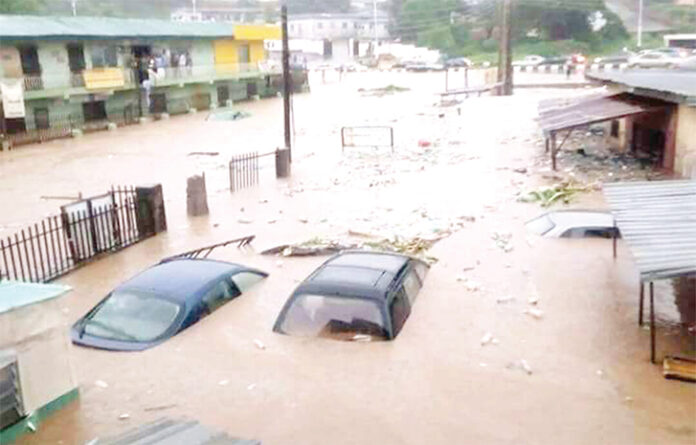 The heavy downpour in Abeokuta, which started at about 1.15 am on Saturday had destroyed property worth several millions of Naira.
Among the property destroyed were part of the Olusegun Obasanjo Presidential Library fence located at Moshood Abiola Way, Abeokuta and several properties such as electronics and personal belongings of some people that were washed away by the flood. All areas within the Abeokuta metropolis were adversely affected by the flood, as houses at the bank of the river were submerged.
Mostly affected areas also include Kuto, Isale -Igbein, Lanfewa, Amolaso, Ijeun-Titun, Ago -Ijesa, Abiola way, Isale Abetu, Sokori, Igbore, Oke Mosan and Isale Make area, all in Abeokuta South and North local government areas of Ogun State.