Since the confirmation of Professor Ibrahim Gambari as the new Chief of Staff to the President earlier today, congratulatory messages by prominent Nigerians have not ceased.
In his message, which was posted on his Twitter page, the immediate past Senate President, Bukola Saraki described Gambari as a decent man, cerebral academic and disciplined diplomat.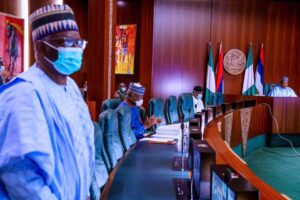 Saraki noted that the new CoS "is coming in with the necessary pedigree that will help him to do well on the job. I have no doubt that he will succeed on this onerous assignment. I urge all Nigerians to give him all the support that he needs to perform in office".
Former Vice President Atiku Abubakar in his congratulatory message said "It is my hope and expectation and those of millions of Nigerians that you will deploy your varied skills garnered over the years in the service of our nation".
Similarly, former Governor of Anambra State and Vice Presidential candidate in last year's election, Peter Obi stated that Prof. Gambari's appointment as Chief of Staff to the President is indeed a good step in the right direction.