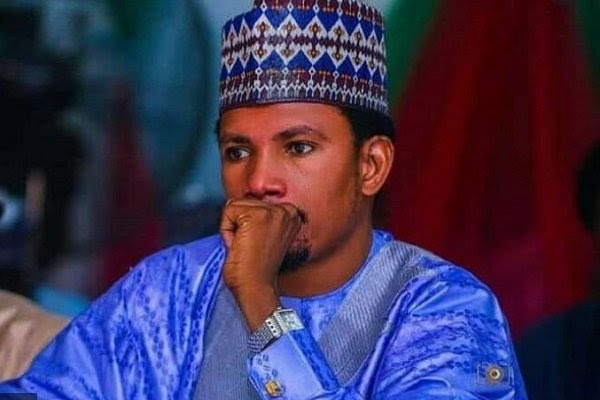 A High Court sitting in the Federal Capital Territory (FCT), Maitama, Abuja, has ordered that a sum of N50 million fine be paid by Senator Elisa Abbo, who assaulted a woman, Mrs. Osimibibra Warmate, as captured in a CCTV camera video, in a sex toy shop located within Abuja.
The order was given in a judgment delivered on Monday in view of enforcing the fundamental rights suit filed by Mrs. Warmate against Senator Abbo.
In the her judgement, Justice Samira Bature, among others, held that the plaintiff established her case and awarded the N50 million in damages against the defendant.
Senator Abbo, who had only just been elected as a Senator at the time, was accused of assaulting Warmate, a nursing mother, when he visited the sex toy shop.
The senator reportedly visited the shop around 6 p.m in company of three young women to buy some adult toys.
Shortly after the attack, the police arraigned him before a Magistrates' Court in Zuba, Abuja, on one count charge.
Echotitbits recall that in the course of a previous court proceeding, Magistrate Abdullahi Ilelah had dismissed the case against Abbo and upheld a no-case submission.
However, Monday's judgment, which was on a civil case filed for the victim by her lawyers, Esosa Omo-Usoh and Nelson Onuoha has been greeted with rejoicing.
In a statement posted on twitter where she reacted to the judgement, an Abuja based girl child advocate and a leading voice in the campaign against rape and other assault against women, Lamide Apejoye expressed satisfaction.
"YOU GUYS!! Today is like the happiest day of my life!! I just got a call from the lawyer of the victim of Senator Elisha Abbo!
"Dear Feminists, Justice Bature just ruled in our favor and Senator Elisha has been asked to pay a fine of #50million AND tender a public apology!"