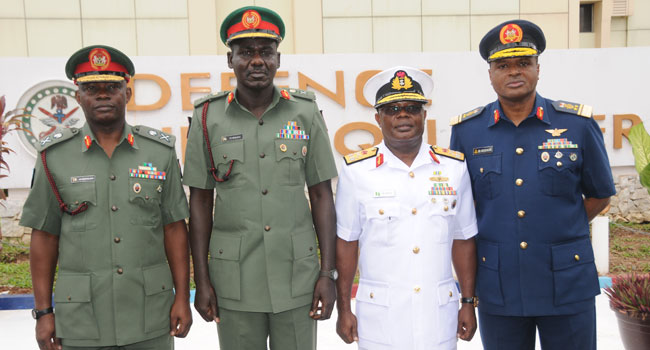 Nigerian Senate has demanded that President Muhammadu Buhari sacks service chiefs for their failure to ensure security as the nation continues to grapple with terrorism,  banditary and kidnapping.
The demand asking for the dismissal of service chiefs was made by Senators during plenary on Tuesday in reaction to a motion by Senator Ali Ndume.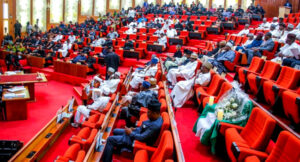 Senator Ndume moved his motion on the back of the ambush of soldiers recently and the alleged voluntary resignation of soldiers.
According to the Senator, it is worrying that soldiers were ambushed recently in Katsina with several of them killed as well as allegations of unprecedented voluntary retirement of over 200 soldiers.
He says if this trend continues, it will have dire consequences on the country.
Despite his concerns about the security situation, Senator Ndume did not call for the dismissal of the service chiefs.
The call for their dismissal was an additional prayer to his motion in the course of deliberations.
In what appears to be a swift reaction to the resolution of the Senate, the Presidency in a statement by the Special Adviser to the President on Media and Publicity, Femi Adesina, reminded the lawmakers that the issue of appointment and removal of Service Chiefs is at the prerogative of the President of the Repair of Nigeria.
"The Senate Tuesday adopted a resolution calling on the Service Chiefs to resign or be sacked due to the multi-pronged security challenges in the country.
The Presidency notes the resolution, and reiterates that appointment or sack of Service Chiefs is a Presidential prerogative, and President Muhammadu Buhari, in his capacity as Commander-in-Chief of the Armed Forces, will do what is in the best interest of the country at all times" the Staten read.
Tobiloba Kolawole