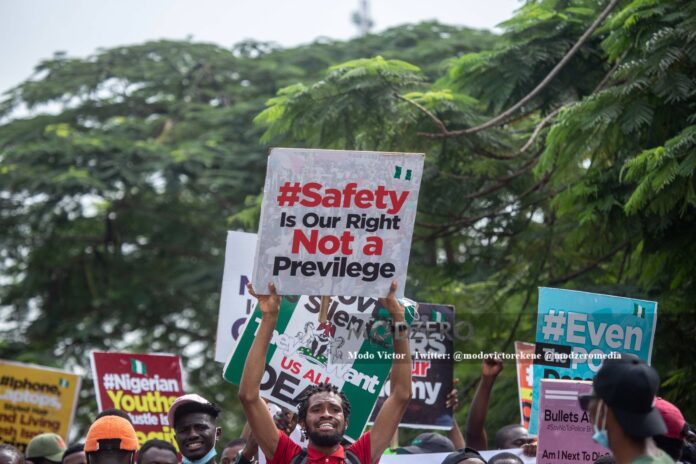 An old video of a passer-by, who spotting some SARS officers harass some Nigerian Youths, halted his vehicle and demanded explanation on why the agents wanted to search their car, is trending online.
READ ALSO
Lagos Police Command Says Opebi Shooting Has Nothing to Do with #EndSARS Protest
The prompt intervention of the un-identified man stopped the notorious SARS officials from taking the youths away in the unofficial bus vehicle they operated with.
The #EndSARS protest has now caught the attention of the international community, including celebrities.
Solidarity protest are being planned in Germany, USA, Canada and the UK.
The #EndSARS hashtag has continued to trend at the very top online since Friday.
Video:
READ ALSO:
#EndSARS Protest Day 3 Causes Gridlock on Lagos-Ibadan Expressway, Gains International Support