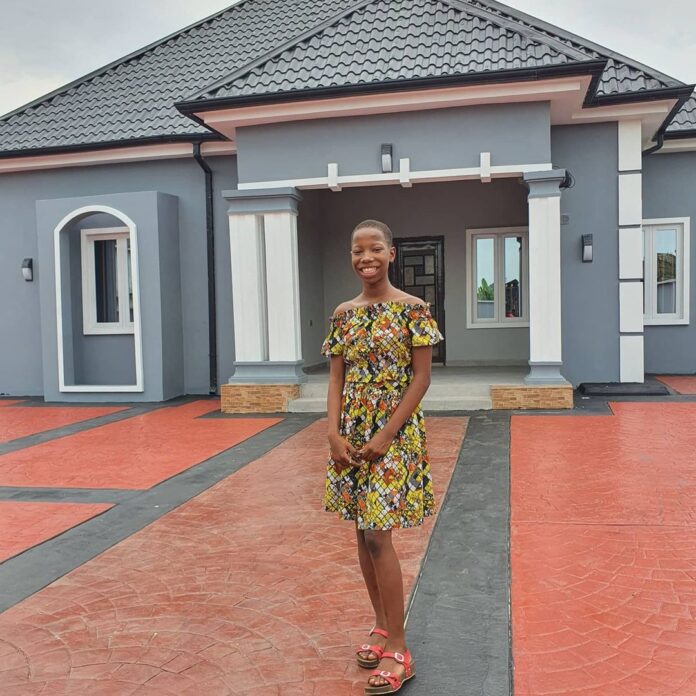 Award winning commedienne, Emanuella Samuel, has given her mother a newly built house as an early Christmas gift.
The Popular comedienne announced this on her official Instagram page where she has a following of 471,000.
READ ALSO:
Fancy Driving Electric Cars? Lagos Governor Unveils Nigeria's 1st, Assembled Locally
"I built this for you mom. For all the prayers; all the encouragement and support. Mummy, I know you said you want a portable house and this is it. But forgive me because I must complete your mansion for you next year. Don't worry, it won't make us go to hell; my super Christmas mummy. I love you."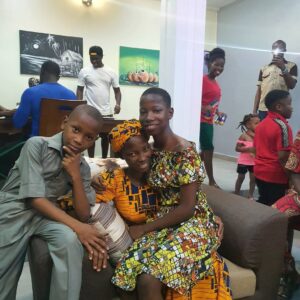 The 10-year-old rose to limelight with her funny skits which she posts on her social media accounts.
With a portfolio of between 1.6 million to over 6 million viewers on youtube, the Mark Angel Comedy label through which Emmanuella syndicates her comedy series earns an income of $ 577K – $ 3.46M, youtubers.me stated.
In the last 90 days, the award-winning comedian has earned a net income of $104k.
READ ALSO:
Ogun State Governor Positions Adire Fabric as National Heritage in NIgeria
In 2018, Emanuella was invited to the National Assembly by Senate President Bukola Saraki on account of her landing a role in a Disney film. In 2016, Emanuella won the award for Top Subscribed Creator from YouTube at the inaugural edition of the Sub-Saharan African YouTube Awards. She also won the Best New Comedienne & Princess of Comedy awards at the Afro-Australia Music & Movie Awards (AAMMA). She was hosted by CNN in November 2016.
Emmanuella's awards and achievements include a 2015 G-Influence Niger Delta Special Talent Award and an ambassador to several brands.
Photos: