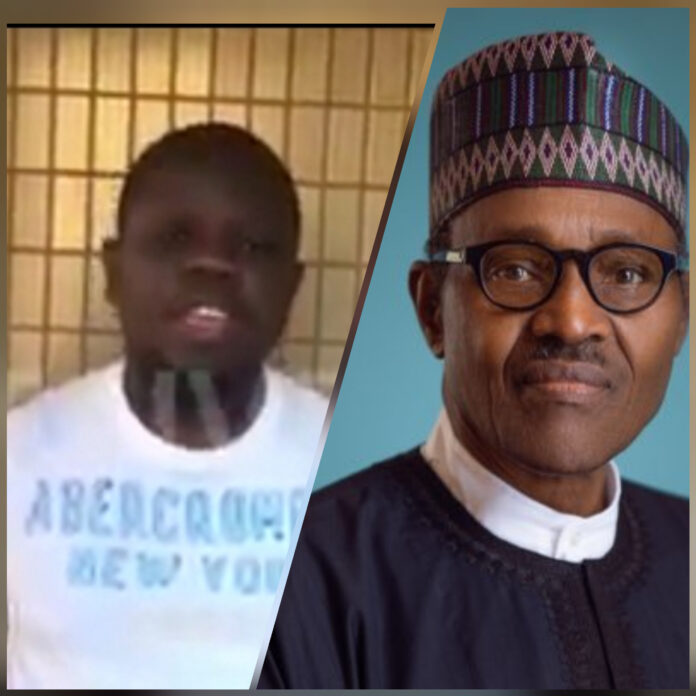 Amidst ongoing trial of a cyber-crime suspect, Ramon Abbas a.k.a Hushpuppi, who was recently arrested in the United Arab Emirates and extradited to the United States, President Muhammadu Buhari has had cause to celebrate a Nigerian for his acts of honesty, propriety and sincerity.
Buhari Saturday sent warm greetings and commendation to a Nigerian doctorate student in University of Tsukuba, Japan, Ikenna Nweke, who returned a missing wallet with huge sums of money to the police, and also turned down offer of a percentage by the authorities.
The President saluted Nweke for projecting the values of honesty, integrity and contentment that should be the hallmark of a people, noting that good virtues and propriety are the hallmark of every culture in Nigeria, while crimes and criminalities are exceptions.
He noted that "Nweke's behaviour, coming at a period that the country needs a positive spotlight and close-up on its real values, clearly signposts what should hold the nation together, inspired by solid foundations laid by most families, religious bodies and communities for success in life."
Buhari, in a statement by his Special Adviser on Media and Publicity, Femi Adesina, wished Nweke all the best in his studies and work as a teaching assistant in same university, urging all Nigerians, home and abroad, to keep celebrating the age-old, irreplaceable attributes of honesty and decorum, and shun the microwaved, get-rich-quick tendencies that bring individual and collective shame.
It would be recalled that Nweke on June 19 demonstrated uncommon virtues by reporting a loss wallet, containing a huge sum of money, a credit card, and other valuables, to the police.
Narrating his experience, Nweke said: "On June 19, while I was going home from the university, I decided to get my wife her favorite kebab. As I was climbing the staircase around Tsukuba center, I noticed something on the ground. As I drew closer, I saw that it was a wallet. When I opened it, I saw a huge sum of money, a credit card, and other valuables.
"I immediately reported to the police. One of the officers was surprised and asked me why I did not take the money. I told him that there was no need for that, because I was raised by responsible parents, and that I am also a Christian.
"He told me that according to Japanese law, that I was entitled to 10% of the money found inside the wallet. Again I declined. The look on his face indicated bewilderment.
"Yesterday, the owner of the wallet called me to show appreciation. Today, I got a letter from the Ibaraki/Tsukuba Police. They expressed their gratitude towards my incredible and selfless behavior.
"Not every Nigerian is criminal-minded. There are a lot of Nigerians abroad working so hard to erase the bad name given to 'us' by the criminal few."
Idowu Sowunmi