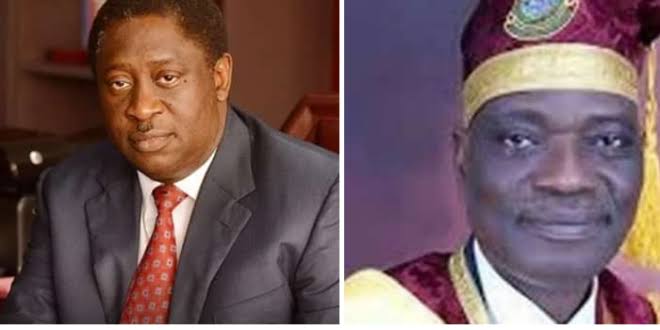 President Muhammadu Buhari Friday constituted a Visitation Panel to look into the crisis at University of Lagos, NTA News has reported.
The President, who is the Visitor to the university, among other decisions mandated the panel to submit its report within two weeks.
Sacked UNILAG VC Withdraws Court Case Against Babalakin, Others
Members of the panel include: Prof. Tukur Sa'ad as the Chairman; Barrister Victor Onuoha as a member, Prof. Ikenna Oyindo member, Prof. Ekanem Braide, member, Prof. Adamu Usman, member, Chief Jimoh Bankole, member; and Barrister Grace Ekanem as Secretary.
NTA report added the Pro-Chancellor, Wale Babalakin, SAN and the Vice Chancellor, Oluwatoyin Ogundipe, have been "suspended" from office as they are both to recuse themselves from performing their functions in office during the period of the visitation.
Unilag VC's removal lacks due process – Vice Chancellors tell Babalakin-led council
Buhari also directed the Senate to convene an urgent meeting and appoint an Acting Vice Chancellor for the university, a directive which practically sacked the Acting Vice Chancellor, Theophilus Soyombo, who was appointed by the Babalakin-led Governing Council.
Idowu Sowunmi