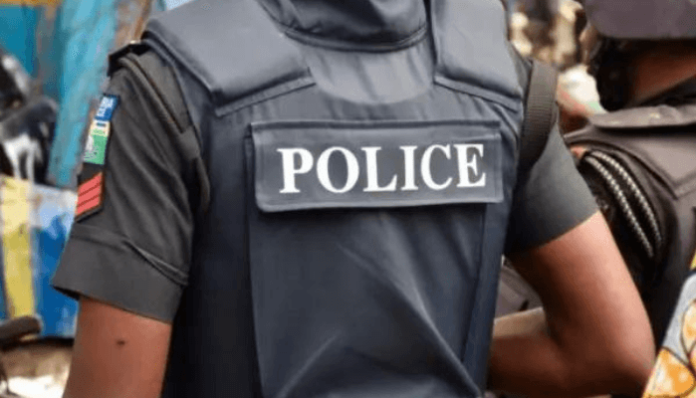 A young trader, Onyeka Emmanuel Ibe, was reportedly shot dead at a checkpoint in Anwai-Ugbolu road, near Asaba, the capital of Delta State, by a policeman with the Delta State Police Command who was subsequently detained for alleged murder. The policeman has since recounted the incident, stating that it was not intentional, 'Before I could drag it from him, my belt entered the trigger then it fired. It was not intentional or deliberate to kill him.' This incident caused public unrest as angry youths blocked major roads in Asaba over the alleged extrajudicial killing by the police.
According to his colleagues, Ibe was on his way to work when he was stopped by policemen at a checkpoint along the Ugbolu-Asaba Highway. They allege that he refused to offer a N100 bribe which angered one of the policemen who shot him in the head, killing him on the spot.
READ ALSO: Twelve-Year-Old Girl dies in Car Crash – Police
The protesters took the protest to the police headquarters in Asaba where the state police commissioner was on hand to receive them, promising that investigations into the unfortunate incident are underway and the policeman involved is already in custody. The Commissioner of Police, Ari Ali, said, 'I can assure you nobody can cover this. It is an ugly situation and we are not happy that it happened the way it happened.'
READ ALSO: Peter Obi Reveals Intense Pressure to Flee Nigeria Amidst Political Turmoil
Unsatisfied with the police response, the protesters left with the corpse of the victim to the Government House to seek the intervention of the state Governor, Ifeanyi Okowa for thorough investigation. Until his unfortunate death, Ibe traded in phones and phone accessories. His death has left his wife and other members of his family devastated.