The Poultry Association of Nigeria (PAN) has advocated the total ban on the importation of frozen poultry products, and maximum sanction and prosecution meted on violators.
The President of the Association, Ezekiel Ibrahim Mam made this know at a news briefing in Abuja when he attempted assessing the situation of poultry farmers this far.
READ ALSO:
Senate President Lawan, Speaker of House Gbajabiamila face court suit over corruption probes
Mam, who appreciated President Muhammadu Buhari for coming to the aid of the association by approving 5,000 metric tonnes of Maize from the National Strategic Grains Reserve to support the Poultry Association of Nigeria (PAN) at a subsidised rate of N90,000 per MT, as against the current market price of N170, 000.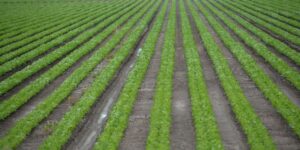 The PAN president noted that there was a dire need to subsidise the agricultural sector, pegging interests' rates on loans to a maximum of 3% as this would ensure food sufficiency in the nation.
Also speaking, Director-General of the Association, Mr. Onallo Akpa noted that the demands of the association were in line with Executive Order 5 of the Federal Government aimed at promoting local production of goods and services to boost industrialisation in the country.
READ ALSO:
US Imposes Fresh Visa Restrictions on Election Riggers in Nigeria
In August this year, there was panic in poultry farms nationwide as the business was threatened by the scarcity of maize which hampered feed production, Radio Nigeria reported.