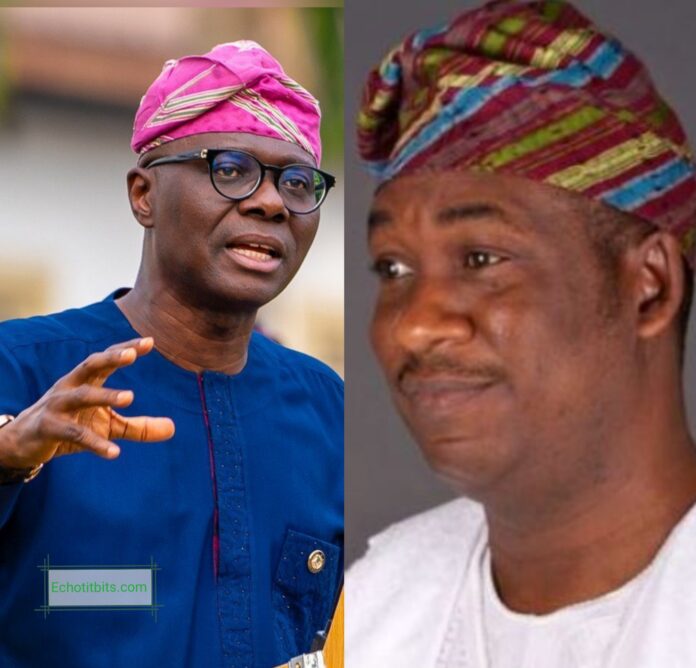 Lagos State Governor, Babajide Sanwo-Olu, has celebrated his Deputy, Obafemi Hamzat, who clocked 56 on Saturday, describing him as a reliable, trust worthy and committed brother, friend and partner in the Greater Lagos Agenda of the incumbent administration.
Sanwo-Olu also lauded Hamzat's contribution to the growth and development of Lagos State in the last 17 years, saying he has all along used his position as commissioner in different ministries and now the number two citizen of the Centre of Excellence to bring about positive change to the state and the country at large.
"Happy 56th birthday to my reliable, hardworking, dependable, supportive and committed brother, friend and partner in the Greater Lagos Agenda of our administration.
"You made great achievements as Commissioner for Science and Technology between 2005 and 2011 as well as Commissioner of Works and Infrastructure.
Kogi Set to Tap into LAWMA"s Strategies to Establish Robust Waste Management System
"During your tenure as Commissioner for Science and Technology, you enforced the application of modern technology in the state's ministries, thus changing the face of data and record keeping in Lagos and at the same time eliminating the trend of state ghost workers.
"In execution of your mandate as Commissioner for Works and Infrastructure, your ministry completed several key projects for Lagos State in the mega-city era. Your achievements in the ministry were well recognised as you emerged winner of the fifth edition of the Lagos State Man of the Year Awards in September 2013.
"We cherish your contributions to party politics and governance in our dear state. You are a worthy ambassador and champion in the blend of technocracy and politics. As a true democrat and progressive politician, you have remained steadfast in the progressive camp.
"As you celebrate your 56th birthday, I pray that God will increase you in good health to enable you render more service to humanity, Lagos State and Nigeria," Sanwo-Olu said.
Fashola Inspects Ongoing Repair Works on Third Mainland Bridge
Meanwhile, in the spirit of social distancing and in line with the novel Coronavirus COVID-19 safety protocols, the deputy governor has said he would mark his birthday anniversary with his family, adding that he would still perform his official duty.
He thanked God for His mercy and promised to re-dedicate himself to the service of humanity.
He said: "To Almighty Allah, the Beneficent, the Merciful.
"Another September 19th has come to remind me to always count my blessings, to not take anything for granted. To work like no one is watching, to serve selflessly, to be giving of myself, to impact the lives of the people I have chosen to serve, to leave my footprints in the sands of time, to be humble yet firm, and to work hand in hand with my conscience at all times.
"I am grateful for the grace and favour bestowed upon me by Almighty Allah.
"To my family for their love and support, and to everyone for their belief in the Sanwoolu/Hamzat administration. I say Thank You.
"In the spirit of social distancing and in line with the COVID-19 safety measures, I would spend my birthday with my family, and working.
"Thank you all once again, and God bless."
Idowu Sowunmi