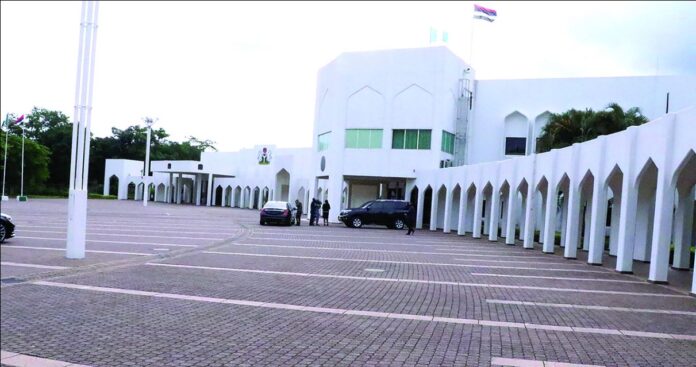 Idowu Sowunmi
Following the investigation ordered by President Muhammadu Buhari into the ugly brawl at the State House involving his personal assistant and security personnel attached to the First Lady, Aisha Buhari, the President Monday approved the appointment of Deputy Commissioner of Police (DCP), Aliyu Abubakar Musa, as his new Chief Personal Security Officer (CPSO).
It would be recalled that there was an incident at the Villa, which was triggered by the First Lady, who led a security operation to insist that one of the aides of the President, Sabiu 'Tunde' Yusuf, must self-isolate on arrival from Lagos State, where he had gone to see his wife who had just been delivered of a baby.
The incident led to a shooting which caused a security breach at the Villa.
This led to Buhari's decision to order an investigation into the matter.
The aftermath of the investigation led to the appointment of Musa.
The new CPSO, from Nigerian Police Force Zone 5 in Benin City as his last station, hails from Niger State, said a statement by the President's Senior Special Assistant on Media and Publicity, Garba Shehu
Musa's appointment followed the redeployment of his predecessor, Commissioner of Police (CP), Abdulkarim Dauda.
Analysts speculated that some other security officers may be affected by the developing situation.