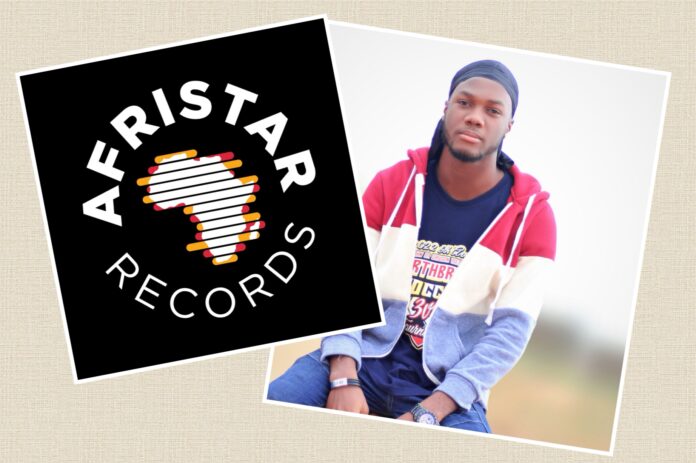 19-year old singer songwriter Shalom Olaleye has been signed to a record deal by a Manchester based record label.
Shalom who is known by fans as Troy – omo iya ijo was offered what many artists in his position would consider a lifetime opportunity, when his single titled Duro – caught the attention of an executive of the UK based record label on You Tube.
"It wasn't just the song…there was also something special about Troy, he has what we call in the music business the X factor, and he's young" says Ms Champagne Jaye – the vice president of Afristar Records (https://afristarrecords.com)
For Shalom though, this whole new development means he would have to make a decision about his education and his music career which appear to have received a boost, but the unassuming and somewhat shy teenager was quick to emphasise that his education was non negotiable and that he is working out an arrangement with Afristar Records that allow him to fulfil his contractual obligations only on weekends and during school breaks.
Shalom is currently studying mass communication at the prestigious Moshood Abiola Polytechnic Abeokuta, in Ogun State Nigeria.
He credits his music career to the support from his mum and dad, both of whom are church leaders, as young Shalom was born and raised in a church environment and has been singing since he was four years of age and his stage name "omo iya ijo" is a tribute to his mother who is the "iya ijo" of the local church.
His debut EP titled TROY has just been released with hit tracks such as DURO, STAR, IJO OPE and MONEY TALKS and available for sale on iTunes, Amazon, Apple Music and other major streaming platforms.
Troy Omo Iya Ijo on Kkbox
Omo Iya Ijo on Boomplay For free
According to Afristar Records, local and international tour dates for 2021 will be announced before the end of the year.