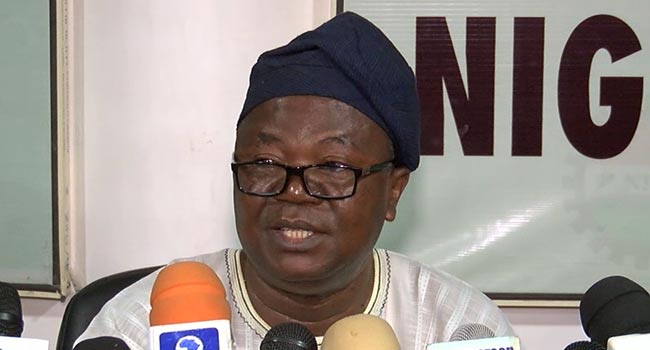 After the usual government's fudge and mudge for more than eight months, the President Muhammadu Buhari-led administration has eventually been boxed into a corner and forcefully made to bend on its knees over avoidable confrontation with the Academic Staff Union of Universities (ASUU).
The recalcitrant stance of the Federal Government, insisting on using the Integrated Payroll and Personnel Information System (IPPIS) as the only viable platform in paying the lecturers' salaries and emoluments fell on its face.
And ASUU won!
The Federal Government did not just agree to pay the lecturers' outstanding salaries using the old methods, the Buhari administration, like a ductile substance which is capable of being drawn into wire, was constrained to adopt ASUU's alternative University Transparency and Accountability Solution (UTAS) for payment of salaries and others.
READ ALSO:
Magu's Troubles Likely Worsens as Buhari Receives Inquiry Report on Ex-EFCC Chairman
Not done, ASUU also succeeded in forcing the Federal Government to offer a cumulative sum of N65 billion to address earned academic allowances and revitalisation of universities.
Minister of Labour and Employment, Chris Ngige, said a sum of N15 billion from the amount offered by the government would be used to revitalise the universities.
The minister added that the fund was in addition to N20 billion paid earlier, making it a total of N35 billion committed as revitalisation fund by the government.
Reacting to the development, ASUU said: "The negotiation between the Federal Government and ASUU today (November 20) yielded very good results.
"The government has agreed to use the old platform before IPPS to pay all withheld salaries.
READ ALSO:
Debate Relevance of N'Assembly to Nigerians, not 'Jumbo Pay' – Senate President
"UTAS is still undergoing usability test.
"On revitalisation, the government offered N15 billion in addition to the N20 billion pledged earlier.
"ASUU would now consult with its council and then get back to the government in a short while to make their final intention known; if the strike will be suspended or not."
Sure, our lecturers have upperhand now and they are expected to return to classes after eight months of avoidable disruption.
It's hoped that going forward the Federal Government would make enough room for effective dialogue to take its primacy, so as to avoid future disruption of this magnitude.