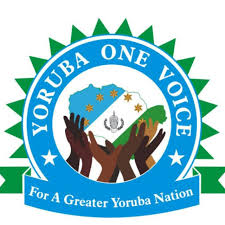 The Yoruba One Voice (YOV), A coalition of all Yoruba groups and organ­isations in the Diaspora known as Yoruba One Voice (YOV) has accused the Federal Government of Insensitivity over recent hikes in elec­tricity tariff and petroleum products prices.
In a statement made available to newsmen by In­ternational Human Rights Journalist, and Communi­cation Director of YOV, Zea­chus Somorin from Toronto, Canada, the coalition, consisting of more than 50 groups across the world have expressed concern and described the action of Nigerian goverenment as inconsiderate considering the impacts of COVID-19 on the citizens.
READ ALSO:
Local Electricity Metre Manufacturers Decry Deferment of 1yr Import Tax
"The government is insensitive to socio-economic plights and the impact of COVID-19 on Nigerians and businesses. The President's wife's trip abroad for treatment is an indictment on leadership. Economic recovery should be the focus to avoid recession.
"Most countries of the world are giving stimulus packages to their citizens ranging from $800 to $1,500 weekly, instead of the Nigerian government to focus on economic recov­ery and re-build using the stimulus package model of COVID-19 adopted by coun­tries such as Australia, Unit­ed Kingdom, United States or Canada, it decided to increase the pump price of Premium Motor Spirit (PMS) otherwise known as petrol to N151.56 per litre and electric­ity tariff", Somorin stated.
According to YOV Nigeria was under intense pressure by the World Bank to make "undesirable reforms" before another loan is granted.
The coalition thereby warned that while it is necessary to make reforms that would boost the economy, the government should not carry out policies at the detriment of its citizens.
READ ALSO:
Sultan Speaks on Southern Kaduna Killings, Accuses Politicians of Feasting on Crisis
YOV counseled further that to forestall a deep economic dive, the Buhari-led administration should rather look to enforce tax laws, recover all unremitted VAT, track unpaid duty and make judicious use of funds the Economic and Financial Crimes Commission (EFCC) recovered.
"The loan from the World Bank would create more problems than solutions. YOV advises the federal government to release money into the economy as stimulus packages. This would keep businesses going, prevent inflation and recession", Somorin added.
Distribution companies implemented new electricity tariff on September 1, while the federal government announced new ex-depot price of petrol on September 2.
The pump price of petrol has increased to N160 – N163 per litre from N140 – N143.