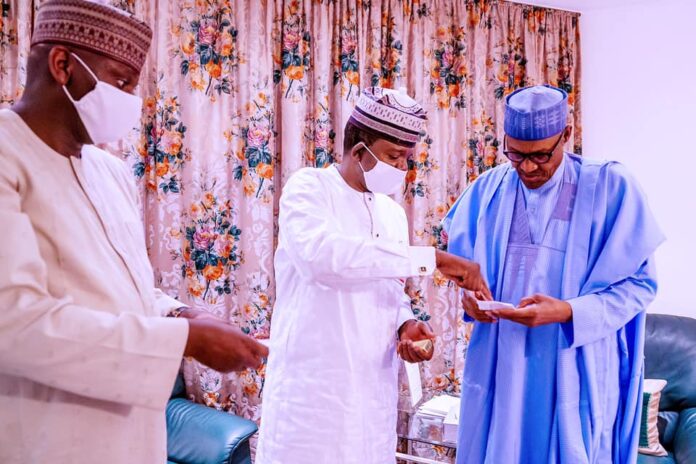 Zamfara State Governor, Bello Matawalle, Monday paid a courtesy visit to President Muhammadu Buhari in State House, Abuja.
The governor, sources said, was in Aso Rock to brief the President on solid minerals and mining potentials in Zamfara State.
Located in the North-western Nigeria, Zamfara State is blessed with many mineral resources, such as iron ore, alluvial gold, chromate, chamovite, granite, clay, limestone, quartz, and kaolin.
READ ALSO:
Mali: Buhari urges unconstitutional 'authority' to restore order, fears regional instability
In his remarks after the meeting, Matawalle said: "I presented specimens of gold and other precious minerals unearthed from solid minerals deposits in Zamfara State to the President and Commander-in-Chief of Armed Forces, H.E. Muhammadu Buhari, at Presidential Villa, Abuja."
Indeed, if well harnessed, the solid mineral potentials in Zamfara State could assist Nigeria to shore up her GDP, most especially after the economic shockwaves due to the novel Coronavirus (COVID-19) pandemic.
Photos: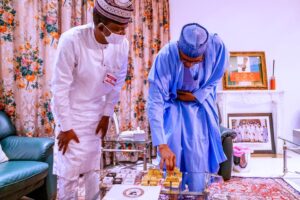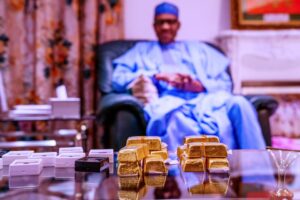 Idowu Sowunmi