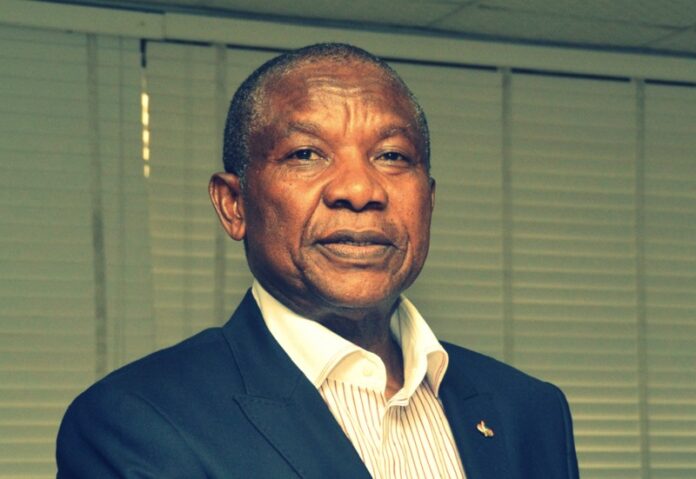 By Tobiloba Kolawole
As the 2019 general elections draw near with about 76 days to the polls, concerns about INEC's readiness to conduct free and fair elections are among critical issues up for debate across the country.
In an exclusive interview with the President and Chairman, Association of Corporate Governance Professionals of Nigeria last weekend in his Lagos home, Sam Ohuabunwa made known his concerns about having free and fair elections in 2019.
Nigerians are not ready for free and fair elections
The renowned Pharmacist who founded Neimeth Pharmaceuticals PLC feared that the Independent National Electoral Commission (INEC) may be capable, ready and willing to conduct credible elections but that it does not operate in a vacuum and might be susceptible to desperate politicians who are bent on subverting due process to win elections at all cost.
Ohuabunwa said "I believe that INEC in all sincerity is capable of conducting a free and fair election. The question is would the election be free and fair?  The other point I must make is that INEC may be capable, ready and willing but it still operates in an environment where politicians want to win election by all means."
He said further that In an environment where there is a high number of politicians and people with criminal tendencies; and a short staffed, ill equipped police force with a baggage of bribe taking, INEC as an umpire would be overwhelmed.
Ohuabunwa said "INEC, I believe is largely a body of professionals, they will do all the preparation. Who are the people who stole PVCs from INEC office in Akwa Ibom, is it INEC that stole them, could they have stopped them? So that is the concern, INEC may be ready but the nation itself, especially the political actors are not ready for a free and fair election."
He agreed that there is need for an attitudinal change, an orientation of the people, politicians and the electorate alike.
"This competition shouldn't be a do or die. I have always believed that every political office should be an opportunity to serve, for you to make sacrifices. If you genuinely want the office, canvass as quick as you can, present yourself and let the people make a decision. If you are not a governor or house of rep member or a minister, there are other things you can do. But Nigeria is like a zero-sum game and they are willing to do things including shedding blood."
Reducing the cost of conducting elections and curbing electoral malpractices
On issues bordering on high cost of conducting elections and reducing malpractices in Nigeria Ohuabunwa strongly believes that electronic voting would solve many of the problems.
"Elections should be such that it is demystified. Declaring public holiday to do elections, all those things are archaic. Elections can be conducted even for a week. When you are free you go to the polling centre if you have to go press some buttons or ultimately you can vote from your house", he said.
The former CEO of the defunct Pfizer Nigeria feels that Nigerians can cast their votes for their preferred candidates electronically just as it is used for varying numbers of transactions and activities. He argued that if Nigerians can transfer money, sell or purchase through their mobile phones, they should be able to use the same device to vote candidates into elective positions.
He tried to allay the fear of critics on the susceptibility of electronic voting to rigging, "every system can be rigged, all you need to do is to put the safety guards. Whether it is physically or electronically, the system should be subjected to verification. We should demystify this idea of declaring holidays and people not going to work.
"Secondly is to also reduce the powers and privileges of political office so the struggle will reduce. Also is to restructure and make the center weak. Something tells me that the centre was not as attractive in 1963 as it were today because if it was I would not believe that Ahmadu Bello refused to come to the centre but stayed in the region and sent Tafawa Balewa instead, which showed that the region was better" Ohuabunwa said.