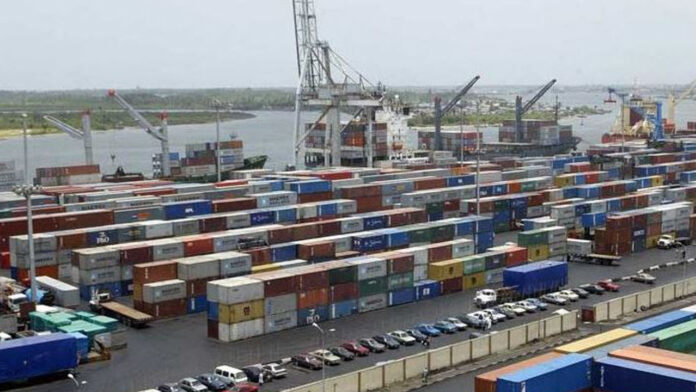 By Tobiloba Kolawole
The Federal Government has been advised to decentralize Lagos ports in order to achieve efficiency in the sector and solve the perennial gridlock on the Apapa-Oshodi expressway, which continues to cripple economic activities and make life difficult for residents of the State.
The Chairman, Association of Corporate Governance Professionals, Sam Ohuabunwa made this call in a chat at his Maryland home in Lagos. He said that a long lasting solution to the hardship that is being experienced on the road by Lagos residents is to decentralize Lagos ports and get other ports in the South South and the recently inaugurated dry port in Kaduna functional.
Ohuabunwa decried the lack of will by government in bringing sanity back to the Apapa-Oshodi road. He said 'everyone' is forced to use the Apapa port because it is the only port that is allowed to function and service the entire nation.
"Nigeria has Port Harcourt port, Calabar port, Onne Port, Warri port; why are they not being put to use? Everyone is forced to come to Lagos port; it is the port with the best facility, why?" Ohuabunwa said.
The former CEO of Neimeth Pharmaceuticals PLC said that the use of the Lagos Port and the neglect of others in the east dates back to the Nigeria civil war, which started in 1967 and ended in 1970.  
Ohuabunwa said: "It was like a policy, during the war, those eastern ports were shut understandably so that arms couldn't go to Biafra. Since the war ended, we have maintained a form of discrimination against those ports. Some of them have become so shallow, government says it has no money and they are not willing to properly privatise the ports so that people with money can come and deepen the ports.
"I think that the issue is that government should decentralise port operations. If government says in the next six months nobody should open Apapa or Lagos ports, the place will change. Or remove some of those restrictions that are making it more difficult to do business in other ports."
It is obvious that the traffic constraint as a result of activities in Lagos ports is not the only issue to worry about. The trickledown effect on infrastructures like road and especially some bridges in Lagos is of critical concern as Ohuabunwa stated.
He said: "It is just that everybody is coming to Lagos. Do you see the vehicles occupying the streets? Do you see where stationary trucks stay on bridges for months?  You think that's a normal thing? Bridges that are supposed to carry transient weight are carrying static weight and not only blocking traffic but also damaging those infrastructures. Wait until a few years and we shall see the impact of these static weights these flyovers are carrying. It is irresponsible governance; I have not seen anything like it."
Traffic gridlock along the ports in Lagos, especially around Apapa and the indiscriminate packing of trucks on the highways, including bridges has become a menace that has defied government interventions. Last July, Vice President Yemi Osinbajo had ordered a 72-hour operation to remove trucks parked indiscriminately and restore order in the area. But in less than three months, the wrath and perennial gridlock persist.
Some road users who spoke to The Guardian said the order didn't go far because security and traffic management personnel in charge were inefficient and corrupt. They also noted that one critical underlying factor causing the menace – bad roads has not been fixed.