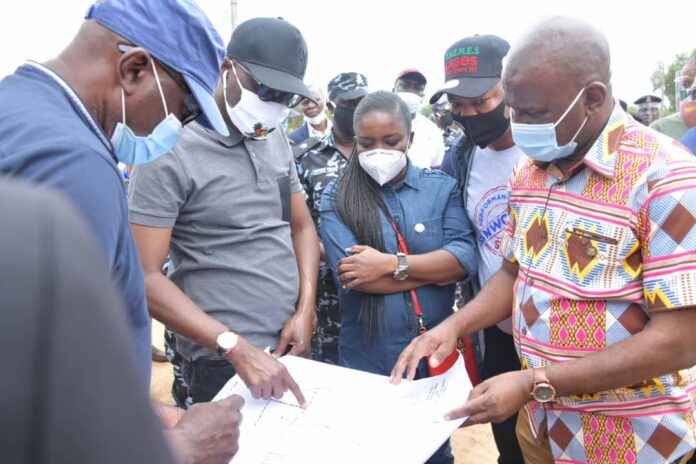 In order to boost local food production, the Lagos State Government says it is now set to revive a 279-hectare Lagos Food Production Centre, formerly known as the Songhai Food Production Centre in Avia, Badagry.
The State Governor, Babajide Sanwo-Olu, who made this known over the weekend in Badagry while on a site inspection tour of the Centre, explained that this was necessary in preparation for the take-off of the State Government's two food centres designed to attain food sufficiency.
The Governor pointed out that reviving the 279-hectare Food Production Centre, originally acquired by the State Government in 2012 for a commercial agricultural project, would encourage organic farming using simple biological methods to enhance production outputs with a model, based on new approaches and farming systems that rely heavily on the combined inputs from local experiences, indigenous technology, business communities and research institutions.
READ ALSO:
IGP denies building Nasarawa Police Mobile Training School with illegal funds
According to him, focusing on local food production would increase agricultural production to meet the food needs of the State's growing population, transform agriculture to commercial and export-oriented production while at the same time generating employment.
Governor Sanwo-Olu added that some of the agricultural projects to be developed for commercial production at the Centre include fishing, poultry, piggery and agro-forestry among others.
READ ALSO: APC: DG, Progressives Governors calls for constitution amendment
Sanwo-Olu reckon that apart from delivering wholesome food items, training and creating employment, the Lagos Food Production Centre would also provide raw materials for the Agro-Industry, new environmental products and services, and feedstock for renewable energy supply.
The Governor added that the project will give rise to similar agro-allied businesses to open up Badagry's economy for more growth, while also boosting its tourism business.
Photos: