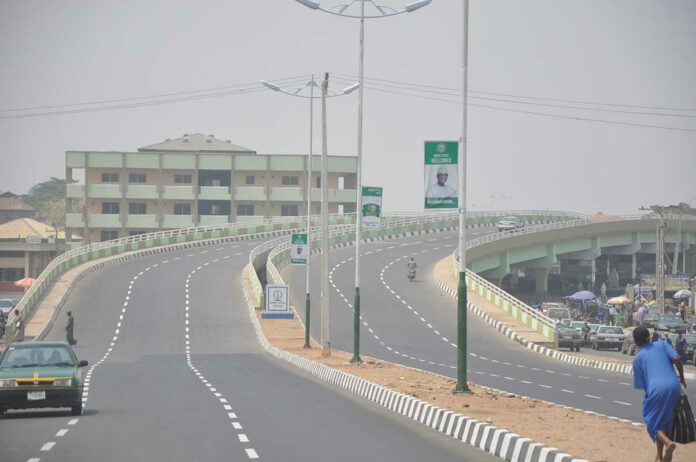 By Tobiloba Kolawole
In most developed and some developing climes that have evolved over time and have entrenched democracy and sustainable tenets of social and economic development, certain indices of development are not debatable as to whether desirable or otherwise. Whichever Government holds power, either liberal or conservative or even socialist, such tenets are usually sustained with some minor or operational changes in line with its ideological orientation that doesn't undermine the fundamentals of such programs in the society.
 In Canada for example, three provinces have successfully transitioned from a joint provincial- local funding system to a provincial-level funding system—a system that has the potential to promote at least equality, if not equity, in the funding of education.
In essence, it is almost unthinkable for a new Government at the Provincial level to change this major principle about educational funding irrespective of its ideological bias. This system or arrangement of funding schools has become a norm and tradition that is now immune from ideological shift of a new government. This continuity in policy has ensured stability of funding and assured sustainability of qualitative education.
The United States of America has developed its social security program over 200 years through successive governments of different persuasions. This program has retained its core elements with only minor adjustments to its operations and procedures over time.
Some countries and provincial governments in Africa have embraced this approach to development. Rwanda's Strategic approach to developing its health sector is worthy of being a case study. According to the World Bank, in line with the 2018/24 National Health Sector Strategic Plan, the Rwandan authorities have set a bold target for all districts to decrease a stunting rate to 19% by 2024. To succeed in this endeavor, the Rwanda Economic Update makes several policy recommendations. One of such is for Rwanda to adopt a mass approach, targeting the poorest children less than 2 years of age during the critical 1,000-day development window; beyond which stunting is largely irreversible.
In Nigeria, the Ogun State government developed a 20 year plan and aggressively pursue its implementation. This plan now running into its fourth year is designed to achieve sustainable development which requires continuity in its implementation in order to realize the dream of irreversible growth, and consolidate on the current gains made in the development of infrastructure.
Infrastructural development as it is currently being pursued will propel the state's socio-economic potentials; act as driver for productivity and critical enabler of sustainable economic growth. The provision of infrastructure in forms of roads, bridges, schools, water etc, will certainly lead to creation of new jobs in the retail and industrial sectors. The bottom line effects are significant reduction in poverty, accelerated human capital development and a successful record of realizing the Millennium Development Goals (MDGs).
In his conference paper titled "Infrastructure Problems of Developing Nations and Sustainable Development: August 2006", an independent researcher Olufemi Adedamola Oyedele lend credence to the Ogun State Government's trajectory. He stated that: "there is no doubt that infrastructure is the key component of the investment climate…" He argued further that "fundamentally, infrastructure promotes trade and integration into world markets…"
At this stage of Ogun State development, one would wish it were possible to legislate for a certain percentage of CAPEX to be pegged at a certain bracket for a number of years just to accelerate development. There is no doubt that many states in Nigeria are far behind in infrastructural development. However, the quantum leap Ogun State achieved under the leadership of Senator Ibikunle Amosun FCA, CON has significantly accelerated development and gratify the needs and demands of the residents for a better socio-economic wellbeing.
Ogun State leaps from the 29th position it occupied prior to the advent of the Amosun administration to its 2nd position in Internally Generated Revenue (IGR) in 7 years to the admiration of many States. What the Senator Ibikunle Amosun led government has achieved proves that if we cannot establish or legislate some development principles, we can at least crave sustainable growth and have convergence of ideas on certain indices as path to socio-economic development in terms of the emerging paradigm shift.
In 2016 the National Bureau of Statistics released its report on Internally Generated Revenue (IGR) of all the states in Nigeria for 2015. The statistics showed a decrease in the total IGR of all the states of the federation by comparing the IGR of 2014 and 2015. The IGR of 2014 was N707.8 billion while that of 2015 stood at N683.6 billion. Even in the face of this decline, Ogun State still recorded one of the highest increases in IGR (49.42%). This feat was maintained in 2018 according to BudgIT, a civic and IT organization. It is being projected that Ogun State IGR is marching towards N10 billion a month by the last quarter of 2019.
As the electorates gears up to elect a new leadership in February, some questions agitate the mind. How can Ogun State continue to be more prosperous through increase in IGR that will provide the badly needed resources to develop all rural and urban areas of the State? What fate awaits the 20-year development plan? And which candidate can be trusted to continue the progressive development plan?
There are four candidates from four political parties amongst many that are the top contenders for the coveted seat. They are Gboyega Nasiru Isiaka (ADC), Abdulkabir Adekunle Akinlade (APM), Buruji Kashamu/ Ladi Adebutu (PDP) and Dapo Abiodun (APC).
Considering their antecedents and campaign promises, the Allied Peoples Movement (APM) gubernatorial candidate, AbdulKabir Adekunle Akinlade fits the bill. He is credited with having played a major role in the financial re-engineering of the Ogun State Internal Revenue Service (OGIRS). Akinlade, in 2011 was in the team that prepared the tax template that progressively delivered a sustained growth for the State. By 2016, that template achieved a 49.42% increase in Internally Generated Revenue.
In 2017, the State ranked 3rd behind Lagos and Rivers on IGR.
Since the inception of the current administration in 2011, over 700 companies have berthed in Ogun State. Reforms by the Amosun administration paid off and were recognized by the World Bank that it ranked the State 2nd in Ease of Doing Business. A feat only achieved by dedication and hard work.
The latest IGR report published in December 2018 revealed that only Lagos and Ogun State generated more IGR than the revenue received from the Federal Allocation by 105% and 107% respectively.
Undoubtedly, these feats were not achieved by the Governor alone. The credit goes to him and his team, which included Abdulkabir Adekunle Akinlade who is now vying for the seat of governor.
Having witnessed this much infrastructural development in almost 8 years, it is expected that Ogun residents would wish for nothing but sustainable growth. This can only be achieved by continuing the Mission to Rebuild Ogun State (MITROS). APM Gubernatorial candidate can be trusted to continue the implementation of the 20-year development plan.T
Tobiloba Kolawole is a public affairs analyst and public relations expert.