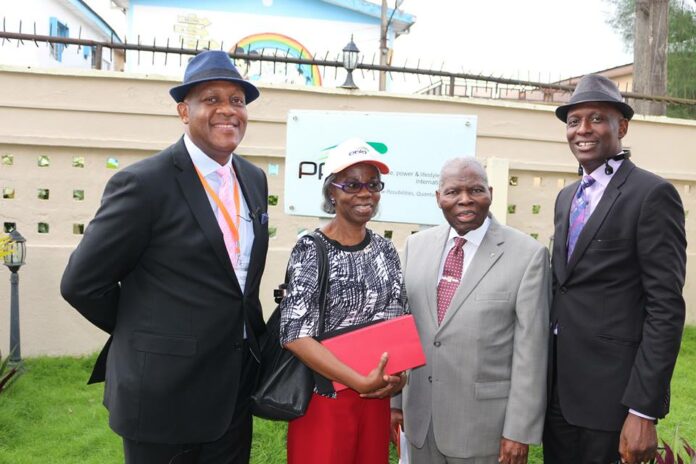 By Tobiloba Kolawole
A training and development organization, Purpose Power and Lifestyle Design (PPLD)  International is set to train young graduates through its Prep for Success (PFS) programme.
According to the Chief Inspiration Officer of the organization, Tunde Makun, the PFS will hold for two days, Thursday 24th and Friday 25th.  
The Prep for Success programme, which is in its 13th edition, is the company's initiative to breeding a new crop of business and thought leaders who will drive the emerging African continental growth.
Makun said: "Our young graduate population continues to grow rapidly in the job market. And while that's going on, confusion and disenchantment deepen. For the few who are lucky to be invited for interview, most employers aren't pleased with the quality of the interview candidates. Clearly, we have a duty to not only provide for them, but also to guide them.
"That's why we created the hugely experiential graduate Prep for Success
PFS training program to help Young Graduates lay an amazing foundation for a fast-track into the future; securing and growing in a choice career or business", Makun noted.  
Some of the facilitators and sponsors that will attend the training are Mrs Gbemisola Adetola, a Public Relations Consultant; Mrs Adebola Fashaun, a retired Judicial Officer and Mrs Bioye Animashaun, a Legal Practitioner.
Makun added that, "The truly transformational 2-day PFS program is the code you need to navigate the future with confidence. Now in its 13th class, the testimonials from this program have been phenomenal.
Tunde Makun, a successful entrepreneur in the oil and Gas marketing industry also expressed regret that the country is not thinking much about the young ones. He noted that in 2019, PPLD will do a lot to deepen its connection with the youth especially, helping them to navigate through tortuous environment to attaining successful careers.  
He said: "Our connection with the youth this year is very ambitious. We are looking at reaching to as much as a 1 million youth. The idea is to make sure that there are some key deliverables. Leadership is one of them, and helping them to redefine how to live in a community.
"We want to train the youth to lead themselves in a community where they live according to rules of engagement that works for communal living rather than individual living", Makun said.
Notable past facilitators and mentors at PPD training programmes include Prof. Pat Utomi, Dr. Doyin Abiola, Mr Leo Stan Ekeh, Dr. Christopher Kolade and many others.
The internationally certified coach said he is collaborating with partners in the United States of America, who would become mentors and share resources to help PPLD achieve its goal of catapulting young graduates to success in Nigeria.