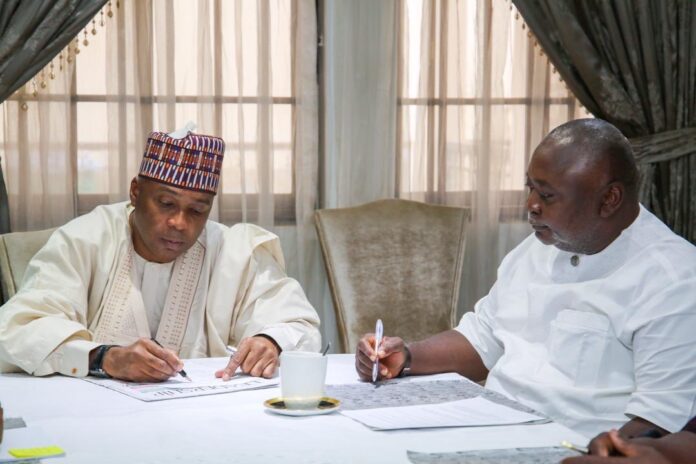 The reconciliation and strategy committee of the Peoples Democratic Party (PDP) says it has successfully resolved the decade-long crisis in the Ogun State Chapter of the once vibrant Party.
According to former Senate President Bukola Saraki, who is the chair of the committee, said Thursday evening that: "Now, PDP is set to re-establish itself as the party that will take control of Ogun State from 2023".
The crisis that has lingered on for the past ten years between the groups led by late Buruji Kashamu and Hon. Ladi Adebutu has had each of them instituting different court cases, obtaining injunctions and dissolving executive committees.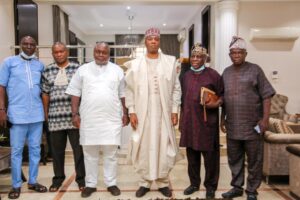 The former Senate leader lamented the toll of the crisis on the party's fortune in the State.
"These actions have combined to weaken the party in the state and made many people to believe that the differences would never be resolved. As a matter of fact, the crisis is responsible for the loss of the PDP in the state during the past three general elections.
"Today, both parties have resolved to work together and withdraw all pending court cases. They agree that PDP remains the best umbrella under which the unity and development of Nigeria can be achieved, sustained and guaranteed. They have all signed an agreement to that effect.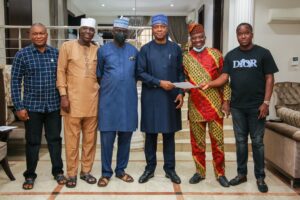 "We appreciate the magnanimity, maturity, patriotism and the give-and-take spirit displayed by both parties — as well as other leaders in the resolution of this issue.
"We are inspired that if, with the support of Almighty God, we have achieved success in Ogun PDP — which was one of the most difficult and complex — then, as we move from state to state, we will continue to make tangible progress", Bukola Saraki said.