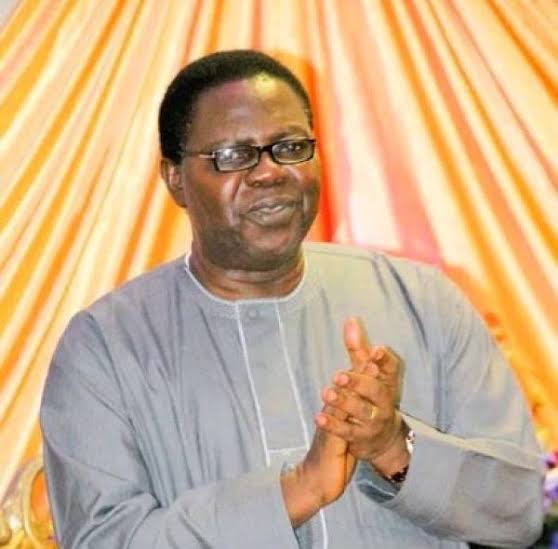 For about the umpteenth time since he was rumoured to have died on three different occasions in July, juju music maestro, Chief Ebenezer 'Obey' Fabiyi has again reacted to his purported death, saying it wasn't a good experience.
The 78 year old legendary performer, who was a guest on an Ogun State Television (OGTV) programme in Abeokuta, the Ogun State capital, monitored by Echotitbits on Friday, expressed disappointment about how people would declare a living man dead.
In his explanation, Obey said he was taken aback when he heard his son explained to a caller on the phone that "my father is alive, he's right here".
"I don't wish anybody to pass through such an experience. Because my son was with me we were discussing, I just heard my son speaking on the phone saying, there is nothing wrong with my daddy.
"My son, Bishop Folarin ran inside and said daddy they've come with fake news again. From that moment all over from Canada, everywhere, it was not a easy thing for a living man to be declared dead when you are alive hale and hearty."
READ ALSO:
Bayern Humiliate Barca 8-2 as Pique Says Catalan Club Needs Lots of Changes
Still apparently puzzled, Obey wondered what could be a reason for anyone to have declared him dead three times in one month.
"Then within a month, to have carried such a rumour three times. I'm still asking, I don't know what those people want, and I won't even know why. It is still a puzzle to me. But I thank God for everything.
"Nothing is wrong with me, I am hale and hearty, and I thank God. I believe that I haven't finished my assignment yet, I must fulfill my purpose, it is not my time yet, I still have much more to contribute to humanity and to the expansion of the kingdom of God", he retorted, as if to remind his traducers of his 1973 track- Baba Lo Ran Mi Wa, released when he was under the label Decca records.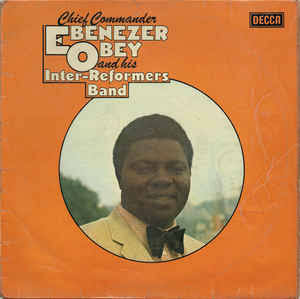 The Nigerian Miliki crooner and founder of the old Inter-Reformers Band, who has always been ingenious in music composition using his personal life experiences, disclosed that just as he had done in the past with tracks like Edumare Dariji Won, he would record a song about his experience while people already greeted him 'rest in peace'.
"…definitely, I'm going to be in the studio, I'm going to release a song", Obey said emphatically.
Chief Obey, who had recorded two music tracks in the wake of the Coronavirus pandemic in Nigeria, which has been playing across television and radio stations in Ogun State, urged musicians to use their popularity and platform for the advancement of society.
Commenting further on COVID-19 and government effort to mitigate the spread, the Olabisi Onabanjo University, Ago Iwoye music professor stressed that it is the duty of musicians to use their popularity and platform for the advancement of the society.
He further stressed the realness of Coronavirus pandemic and advised Nigerians to adhere to government regulations.
READ ALSO:
Unilag VC's removal lacks due process – Vice Chancellors tell Babalakin-led council
" I knew quite a lot of people that are yet to believe the reality of COVID-19. COVID-19 is real, it's not only in Nigeria or Africa, it is all over the world. London, Canada, US, Asian countries, Japan, Korea and Italy, everywhere. This COVID-19 has killed numerous thousands of people.
"People please; I want you to take note that COVID-19 is real. Let us do everything that the government has told us to do. Let's cover our nose, let's obey social distancing, let's do what they have told us to do, now that the government is opening the schools gradually, opening houses of worship gradually, let us comply and let us be extra careful, please COVID-19 is real. Don't take it for granted", he warned.
Obey, who started professional music since the mid-50s, is widely known for his style of music, which comprises a variety of Yoruba instruments, lyrics dense with proverbs laced with deep meanings, and musical percussions, merged in a style only unique to him. This uniqueness is fueled by his passion and strong sense of responsibility that music should teach morals that will help build the society.
While he lauds younger generations of musicians, he admonished them to further use their music to influence the society in positive ways.
"I think the young generation of young musicians, they are contributing their quota and they are all doing very well. Their own approach is different to what we had. They are definitely reaching their own generation, they understand their language, what they are doing is great.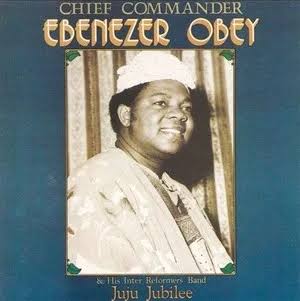 "One thing that I've been saying and will continue to say is that…and I thank God, I can see them, they have been borrowing a leaf from the advice of elders.
"We have different things happening these days, the 'Yahoo' and all the negative things that have been happening. They can use their music because they are well accepted; they can use their music to pass a message. And I can see that they have been doing that.
"Our own time, the way we do it, we are still telling them to borrow a leaf from what we have done. If they add what we have done to what they are doing now they can balance it and it will be a good thing.
Obey, the juju music legend, whose style of music is accepted in many quarters to have revolutionised Yoruba language, enthused that younger generations of musicians should not be discouraged.
"So I don't want us to discourage them because they are easily reaching the youths, and that is good. At the same time, the 'Yahoo' and all the ills in the society, they are something that music can correct. So I have advised that they look into that area and they are changing", he added.
By Tobiloba Kolawole