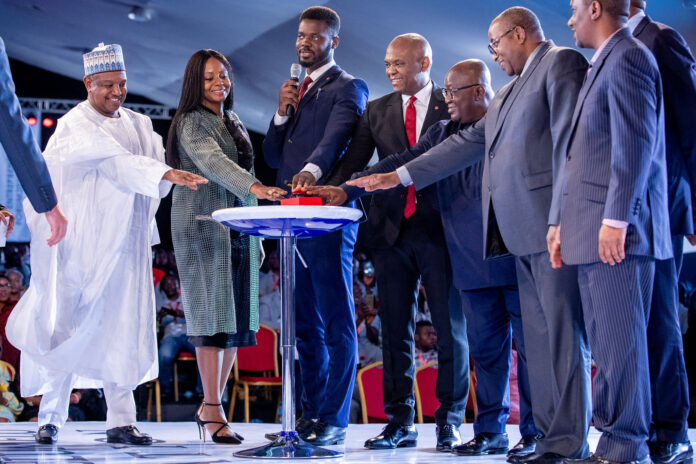 By Tobiloba Kolawole
No less than 5,000 African entrepreneurs, private and public sector leaders and the broader entrepreneurship ecosystem converged on Lagos on Thursday, October 25, 2018 for the annual Tony Elumelu Foundation (TEF) Entrepreneurship Forum. The event is a unique opportunity for bringing together young business talent, creating dynamic networks and transmitting the message to policymakers that a vibrant and responsible private sector will deliver economic transformation.
The forum which is now in its fourth year,  is the graduation of the 2018 cohort of the TEF Entrepreneurship Programme, after a tedious nine-month duration of training, mentorship and funding. This brought the total number of beneficiaries of the Programme to 4,470 and about 300,000 applications received since the start of the entrepreneurial initiative.
A major highlight of this year's forum was the unveiling of TEFConnect, a revolutionary digital community that serves as a complete convergence of the entrepreneurship ecosystem across Africa and beyond. The platform includes entrepreneurs, investors and the broader business community in one digital community, connecting them with three vital elements for success – capital, market and business tools. TEFConnect brings to fulfillment a key responsibility in bringing together entrepreneurs across the Africa, a continent that is riding a wave of rapid technological driven change spreading through payment systems, education, agriculture and infrastructure.
The event commenced with a battery of goodwill messages from major stakeholders in the investment, governmental and development communities. Other important highlights were pitching competition, panel discussions, as well as a vibrant interactive session between the Ghanaian President Nana Akufo-Addo and entrepreneurs; and moderated by TEF Founder, Tony O. Elumelu.
The event also included a marketplace exhibition where past beneficiaries of the programme showcased their products and services.